Meet the speakers: Guido Amendola, SVP Supply Chain, Snam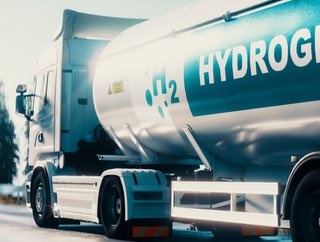 Meet Guido Amendola, SVP of Corporate and Group Supply Chain at Snam. Amendola will be speaking on Day 1 (27 April) of Procurement & Supply Chain LIVE
In Brief
Name: Guido Amendola
Company: Snam
Position: SVP of Corporate and Group Supply Chain at Snam
Year joined: 2018
Attending Procurement & Supply Chain LIVE: Day 1 - 27th April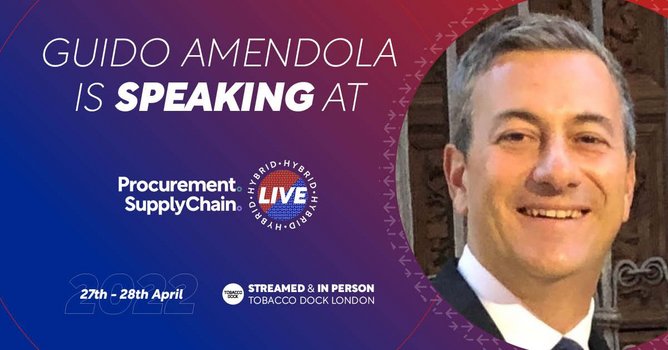 Who is Guido Amendola, SVP of Corporate and Group Supply Chain at Snam?
For more than 20 years, Guido Amendola, has been operating in the procurement and supply chain industries. Starting out at Thema Associati in 1999 as a Specialist Consultant, Amendola has held several executive positions in his career including Chief Procurement officer at Gruppo BNP Paribas, and his role today as SVP of Corporate and Group Supply Chain at Snam.
Other companies that Amendola has worked for include Italtel SpA, Siemens, and PosteMobile.
Amendola describes himself as an accomplished manager with international experience in procurement and supply chain management in ICT, Media, Telecommunications, Financial Services and Energy industries.
Who is Snam?
Founded in 1941, Snam has been Europe's leading operator in natural gas transport and storage for more than 80 years.
Snam currently has a transport network of 41,000km between Italy, Austria, France, Greece and the UK, and manages 3.5% of the world's storage capacity.
"With 80 years of experience in the development and management of networks and plants, Snam guarantees the security of supply and promotes the energy transition across territories," states Snam.
Snam also operates in Asia, the Middle East and North America to deliver LNG regasification services. Snam is committed to upgrading its infrastructure to meet hydrogen-ready standards and develops integrated projects along the green gas value chain.
About Procurement & Supply Chain LIVE: The Risk & Resilience Conference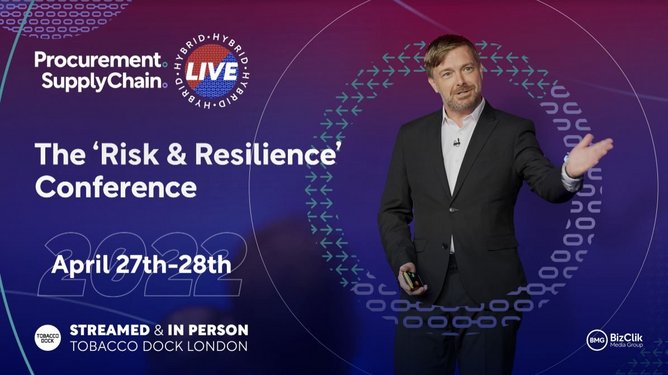 Across these two unmissable days, the agenda will include seven core themes:
Supply Chain Risk & Resilience
Digital Procurement
Transformation
Supply Chain Sustainability
The Global Logistic Forum
Supplier & Contract Management
Digital Ecosystems
To explore the full agenda for Procurement & Supply Chain LIVE: Risk & Resilience, click here