Mars, PepsiCo, and McCormick Collaborate on Sustainability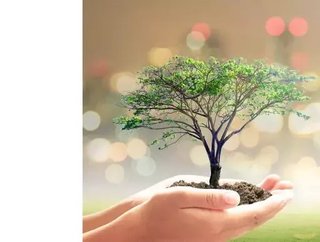 Mars, PepsiCo, and McCormick have teamed up with sustainability consultancy Guidehouse to mobilise suppliers on climate change action...
Ever since the release of Silent Spring by Rachel Carson, back in 1962, the concept of sustainability has been, at the very least, in the peripheral vision of many leading companies. In the 1970s, the sustainable agenda was pushed forward as industry and government bodies felt increasing pressure from environmental protection non-governmental organisations (NGOs), and , both founded in '71, and , which had already been around for 11 years. 
In the 1980s and 1990s, the drive for sustainable development progressed even further, sadly as a reaction to catastrophic events, including the and the , with companies being held accountable for their poor decision-making and a call for global responsibility echoing throughout the atmosphere. Fast-forward to the 21st Century, many governments and organisations have finally heeded environmentalists' call and have adapted a relatively new emphasis on sustainability through a myriad of methods. 
To continue the sustainability drive, , a leading global provider of consulting services to both commercial and public markets, announced the creation of the (Supplier LoCT) coalition. The coalition comprises three of the biggest names in food ─ , , and . The initiative is set to help engage suppliers in climate action, and viable solutions in the ongoing battle against unsustainable practices as the world closes in on its point of no return.
Mars, PepsiCo, and McCormick Collaborate
As leading multinational corporations, the coalition has access to a breadth of data insights and actionable solutions that smaller organisations and suppliers lack. By allowing companies across their supply chains to leverage their industry-leading knowledge, resources, and tools, Mars, PepsiCo, and McCormick can start to support their entire ecosystem on its climate journey. 
"Emissions reductions are now essential, and global supply chains contain some of the most significant and difficult-to-reduce emissions. While organisations across the world have made bold commitments to science-based climate reductions, most are struggling to deliver progress, and the clock is ticking."
"We have joined forces with Mars, McCormick, and PepsiCo to demonstrate our combined leadership and go beyond target setting to drive real action."
─ Britt Harter, Guidehouse's sustainability lead and partner in the firm's (ES&I) segment.
Through the coalition, the three organisations will mentor and train their suppliers in emissions reduction strategies and recognise their achievements as and when they come to fruition. By doing so, the trio will accelerate the progress of their own initiatives as they strive to eliminate greenhouse gas (GHG) emissions across their entire value chain. 
Meeting the Sustainability Initiatives
The targets align with the overarching goals of the (SBTi) and , a global initiative led by in partnership with , that brings together the world's most influential businesses in a drive to reach 100% renewable electricity usage, to limit global warming and to be consistent with the established goal of the . 
"Suppliers play a critical role in combating climate change and in helping brands reach their climate targets."
"The Supplier LoCT collaborative is a true team effort across companies and sectors to reduce supply chain emissions. We will enlist more brands and suppliers to join us in our mission, which is aligned with what scientists indicate is required to mitigate the worst impacts from climate change."
─ Matthew Banks, communication director of Supplier LoCT and associate director in Guidehouse's ES&I segment.
To help suppliers advance on their sustainability journeys, Guidhouse intends to leverage its 30 plus years of experiences in . Eventually, in the coming years, the firm will also rely heavily on its newly launched sustainability management platform, , to track the progress of participants. 
Individual Ambitions
The trio of collaborators will also tap into their own experiences in reducing environmental impacts in several ways: 
Mars, Incorporated is committed to reducing absolute Scope 1, 2 and 3 greenhouse gas (GHG) emissions 27% by 2025 and 67% by 2050 from a 2015 base year;
McCormick & Company is committed to reducing absolute Scope 1 and 2 GHG emissions 20% by 2025 from a 2015 base year and to reducing absolute Scope 3 GHG emissions 16% by 2030 from a 2017 base year;
PepsiCo is committed to reducing absolute Scope 1 and 2 GHG emissions by 75% and Scope 3 GHG emissions by 40% by 2030 from a 2015 base year.
The Mars Mindset
"As the world looks to rebuild from the pandemic, this will be a critical year in altering the trajectory of climate change. It's never been more vital for global businesses, suppliers, and key actors to come together in this time of crisis and protect the health of our planet and global communities for
generations to come," said Barry Parkin, chief procurement & sustainability officer at Mars, Incorporated. "By forming this collaborative and actively engaging our suppliers on sustainability, we believe we can drive a meaningful, truly global impact."
McCormick's Majesty
"People, planet, and communities have been at the heart of our Purpose Led Performance for many years, supported and championed at the highest levels within McCormick," said Michael Okoroafor, VP Global Sustainability and Packaging at McCormick and Company. "This collaborative LoCT partnership further demonstrates our commitment to sustainability and doing right for our planet. We are looking forward to engaging our suppliers on this journey to mitigate the climate change impact and benefit the world around us."
PepsiCo's Prerogative
"PepsiCo has learned a great deal on our journey to a science-based, net-zero target," said Roberta Barbieri, vice president of Sustainability at PepsiCo. "Our suppliers' climate action is critical to achieving our goal, and it's collaborative efforts like these that will help ensure what we've learned is shared with our entire supplier base."
Collaboration for the Future
Organisation's that are equally as committed to the global drive against climate change have applauded the collaborative effort shown by the four companies, with the likes of FMI, the Food Industry Association, and Ceres, a sustainability nonprofit, voicing their appreciation.
"Pre-competitive collaborations like this are a critical component to industry progress toward science-based targets. Every company's supply chain practices are important in the drive to reduce overall GHG emissions."
─ Marjorie DePuy, senior director, Supply Chain & Sustainability at FMI.
"With leading companies increasingly setting science-based targets, we see growing demand for peer-to-peer learning focused in particular on Scope 3 emissions in corporate supply chains."
"The challenge goes beyond motivating ambition that cascades through supplier tiers; meaningful impact will depend on building suppliers' capacity to act."
─ Steven Clarke, director of Corporate Clean Energy Leadership at Ceres.
With any luck, this collaborative effort will set an example to any leading organisation that isn't pulling its weight in the right direction and inspire them to do more; because, at the end of the day, sustainability is the most important agenda today, and if we don't crack the code, there won't be a tomorrow.