M&S & Sedex, Partnering in Their Mission for Sustainability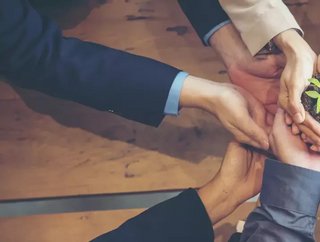 We take a look at how Sedex is helping British retailer Marks and Spencer achieve continuous improvement in their sustainability mission
In the July issue of Procurement magazine, we saw how post-pandemic, Marks and Spencer (M&S) pursued new procurement strategies and supplier partnerships to emerge stronger than ever. Now we take a look at how M&S remains at the forefront of the ethical trade business, the supply chain challenges they have faced and the solutions they have implemented.
Sedex-Helping Drive Positive Impact on People
One of the world's leading ethical trade membership organisation's, Sedex, works with businesses to help them better manage their social and environmental performance and improve working conditions in global supply chains.
Sedex provides an online platform, tools and services to its over 60,000 member organisations spanning 180 countries to exchange data, manage risk, meet compliance requirements and "drive positive impact on people."
In 2017 M&S were awarded Sedex's Best Example of Continuous Improvement Award specifically for their M&S Food How We Do Business- Silver Validation Scorecard. Let's take a look at why.
The M&S Challenge
With approximately 400 suppliers producing products at over 800 sites across 44 countries, and sourcing raw materials and commodities from over 70 countries and an estimated 30,000 farms globally, M&S Food's supply chain brings great complexity.
According to the case study, "This global nature of their business means M&S and their supply chain face a number of sustainability challenges. Their customers and employees are increasingly interested in all aspects of their products' integrity, and expect M&S to engage with their suppliers to ensure fair working conditions and respect for human rights throughout the value chain."
M&S took 18 months to develop the framework for the "How We Do Business" element of their supplier scorecard, which is supported by a sustainability framework that considers the environmental, ethical, and lean manufacturing elements, which detail the building blocks to enable improvement in performance.
Supplier scorecards can often be a checkbox exercise with little value. However, M&S has made sure this is far from the case. Achieving even a silver status is a long (it takes an average of two years to go from bronze to silver) and difficult process that requires suppliers to make significant changes that must drive genuine positive impacts to how they work. 
However, once a supplier has achieved silver status across all three frameworks- environmental, ethical, and lean manufacturing- M&S can rest assured their products are being made in a more sustainable manner.
Nobody said sustainability is easy—quite the contrary. But setting systematic processes and frameworks that ensure continuous improvement gets you there.
For more details on how M&S is successfully leveraging the scorecard mechanism to build more a sustainable supply chain, download the full case study here.