KellyOCG & Globality enhance supplier diversity potential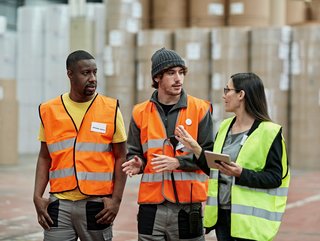 Partnering with Globality, KellyOCG enhances its ability to provide clients with faster & more efficient supplier diversity & talented specialist services
​​​​​​​KellyOCG, a leading outsourcing and consulting group of its parent company Kelly Services, has partnered with Globality.
Collaborating with the world's first AI-powered digital solution for sourcing services, KellyOCG has transformed its Services Procurement solution allowing its customers to optimise their services spend, as well as source diversely and increase their speed and efficiency.
What does this partnership mean for KellyOCG customers?
With this new partnership, customers of KellyOCG will have access to Globality's intuitive and user-friendly digital platform and marketplace. With this access, customers can automate and simplify the sourcing process providing stakeholders with the ability to source diversely, quickly and easily for faster results and cost savings of up to 20% per engagement.
As part of the collaboration, KellyOCG has integrated Globality into its process and technology stack to support its customers' sourcing needs at scale, while providing increased value, enhanced user experience and competitive spend management activities.
Working with Globality is the latest step in KellyOCG's roadmap to strategically develop alliances with cutting-edge digital solution providers that complement its own investment in an industry-leading technology stack development known as Kelly Helix.
"Our partnership with Globality reinforces our strategy to integrate leading technology into our solutions to provide greater value for our clients. Companies today need to operate with speed and agility when sourcing services that support productivity and innovation while also keeping an eye on the bottom line. The Globality Platform will allow our clients to focus on remaining competitive by connecting them faster to the right suppliers reducing time and costs," said Tammy Browning, President at KellyOCG.
"Companies are increasingly utilising new digital technology to improve the stakeholder experience as they tap into external expertise for their high-value service needs. Our AI advisor, Glo, provides a seamless, consumer-like interface that will enable KellyOCG clients to accurately scope their service needs, and identify and evaluate the right suppliers, quickly and easily, while delivering significant cost, time and labour savings," said Keith Hausmann, Chief Revenue Officer at Globality.