Julius Meinl to develop sustainable coffee procurement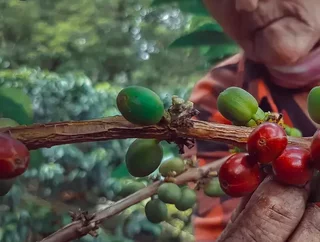 By 2022, coffee company Julius Meinl will develop its sustainable coffee procurement to a higher level, to ensure coffee farmer families are supported
Beloved coffee brand, Julius Meinl, has released its second Sustainability Report, which reveals that the company will continue to fight against the climate crisis - and still serve top coffee.
Julius Meinl was founded in 1862, Vienna and has a revenue of €180mn. 
Developing sustainable green coffee procurement by 2022
To reach the highest level of sustainable coffee procurement, Julius Meinl has some new targets:
Mitigate the climate impact through an increase of certified product portfolio in retail 

Extensive sustainability reporting will include data on the environmental and social impacts in the tea value chain, as well as coffee

100% of capsules will be manufactured using biodegradable materials for household composting, by 2022
The company is dedicated to supporting its coffee farmers, as well as its office-based employees. The company plans to 'grow together' with its farmer families through a number of initiatives:
The Columbian Heritage Programme supports the economic empowerment of farmer families 

Over the pandemic period, when workforces were suffering in unknown territory, Julius Meinl appointed its first Global Sustainability Manager
The coffee company has invested in accurate analysis of its coffee value chain, from investigating its resources, cultivation and harvesting, the transport system, production and distribution as well as disposal, to help drive a long-term, collaborative stakeholder strategy, at Julius Meinl.
Sustainable sourcing is a priority in procurement 
"Our second sustainability report presents how we continue to grow – together", explained Marianne Witt, Global Sustainability Manager, Julius Meinl. "In partnership with our suppliers and customers, we have been able to continue to drive our sustainability activities further and are committed to support coffee farmer families enabling economic empowerment and education for future generations."