Joe Biden's Made in America Mandate— Boon or Boondoggle?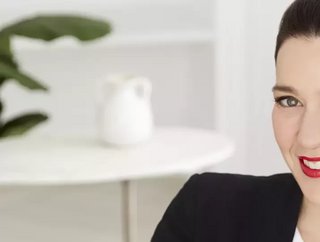 Stephany Lapierre, CEO of Tealbook: Is Joe Biden's Made in America Mandate a Boon or Boondoggle for Supply Chain and Procurement?
While the full impact of President Biden's "Made in America" executive order remains to be seen, procurement officials are bracing themselves for the inevitable adjustment that will come along with the enactment of this mandate.
As a brief retrospect, Biden issued an executive order on January 25 to push federal agencies to buy more products made in the United States. The mandate is positioned to boost US manufacturing because it requires the federal government to give preference to domestic producers. It also removes a good portion of the price suppression that accompanies global cost competition.
But what does this mean for the supply chain and for procurement officials attempting to adjust to a soon-to-be new normal? Is this new mandate a welcome shock to the system, or yet another hurdle to be overcome?
Cost, Competition and Opportunity
Mike Chaney, a retired supply chain executive with Procter and Gamble, said that the emphasis on shorter supply chains paves the way for several benefits, including lowered costs and fewer disruptions.
"There's been a trend over many years of driving down the cost in a supply chain," he said. "The effort to drive down the cost has caused us to drive money out [of the country] and to develop long and unresponsive supply chains. The benefit of having a shorter supply chain is that you have the chance to be more responsive."
Procurement professionals should take this mandate as an opportunity to consider the other factors vital to their supply chains and see where they can build upon what's already working. While cost is a vital component of decision-making, so too is ensuring that your supply chain is diverse enough to see your organisation through challenges.
A great way to ensure that diversity is by selecting US-based suppliers that are actively searching for new ways to take advantage of this mandate. The higher the demand for US-based suppliers, the more likely it is that organisations will begin innovating within their industry. This, in turn, will drive competition up and thus positively impact the quality of service. Everyone wins.
An Essential Balancing Act
That's not to say innovation does not come at a cost. One of the most pressing challenges of procurement in this post-mandate age is going to be attempting to balance a lot of different factors. Procurement leaders are going to have to prioritise organisations their supply chain needs and limitations with other factors, such as cost.
The solution is to remain strategic about what can be supplied from US-based organisations while still maintaining your old supply base, Chaney said. That is the key to the delicate balancing act.
Diversifying your supply chain is still just as important as it was before; the difference is that now your organisation may have more US-based options available to it, making it easier than ever to add multiple suppliers to your rosters.
Practical Adjustments
Although the exact impact of the "Made in America" mandate has yet to be realised, the chief thing procurement officials should begin considering is where to source new domestic suppliers.
Making sure that you have accurate, up-to-date data is vital to this process. Your search for domestic suppliers should be all-encompassing to ensure you have the best results. Having updated and accurate data is an integral part of that process. Once you have your hands on this data, the sky is the limit in terms of who you can work with and where.
When evaluating potential domestic suppliers, don't just look at what they currently offer, but what they have the capability to produce. Working with suppliers to expand their offerings not only positions you well for a long-term partnership but creates business opportunities for the suppliers. They have you to thank for that, which will generate a better working relationship.
Ultimately, the "Made in America" mandate is a good thing for the supply chain, provided procurement officials are prepared to pivot. Organisations with access to updated, accurate supplier data are perfectly positioned to make the most of this new avenue for domestic suppliers, while companies without such data now have yet another incentive to collect and utilise it. 
"Use the president's initiative to build a stronger supply chain and a stronger procurement," Chaney said. "Don't overreact to it, but use it to build a stronger product supply strategy. That's the way you win.
Stephany Lapierre, CEO of TealBook
Stephany Lapierre is the founder and CEO of TealBook. Her mission is to deliver a 'Trusted Source of Supplier Data' that powers a $20B and growing procurement software market. Prior to tealbook, Stephany spent 10 years building a successful strategic sourcing and procurement consulting firm. Based on that experience, she built and launched tealbook, the only Big Data company that provides a self-enriching and automated data stream across all supplier-related technologies adopted by the enterprise, providing instant supplier identification and elevated industry knowledge to F1000 companies.
Stephany is a sought-after speaker and innovator. She has been recognized as one of the Top 100 Most Influential Women in Supply Chain, an influencer and has received numerous awards as a female tech founder and for her innovative approach to using AI to improve supplier decision.