JAGGAER on advancing ESG in procurement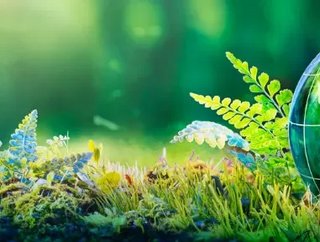 In a JAGGAER webinar, procurement experts in sustainable sourcing explored how to advance ESG and sustainability within procurement
During a recent JAGGAER webinar, experts in sustainable sourcing discussed how to manage procurement with ESG and sustainability.
New skill sets are needed in procurement 
Rob Alexander, formerly the Chief Procurement Officer with global real estate and investment management firm JLL, supports the Sustainable Procurement Pledge and believes procurement leaders and teams must be proactive in creating a supply chain that is fully aligned with the organisation's own ESG agenda.
"The team needs to understand sustainability, social impact, compliance, supplier diversity and other ESG agenda items", said Alexander. "But procurement leaders also need to be great change managers; they've got to challenge suppliers to do some fundamentally different things over the coming years. The team needs to develop a new skill set. I would expect CPOs will be looking to recruit such skills more and more in future."
These skills include helping suppliers and partners to help themselves through coaching 
and to connect with people from diverse and under-privileged backgrounds.
Data and technology to support sustainable change
Data will be most important in measuring and communicating performance on contentious issues and it is critical that this data is carefully managed. 
"You need to capture this information and you need to keep it accurate, because much of it becomes outdated quite quickly", said Georg Rösch, VP Product Management at JAGGAER. "Technology is now available to help you not only manage supplier-related ESG data in real time, but also to embed this into your complete procurement lifecycle and monitor your progress on sustainability and supplier diversity and inclusion."
George highlighted that increasingly, this is shared data between supplies and customers - and the data is huge. However, there are many governance challenges around access and security. 
"This year Germany brought in a new supply chain law, which gives courts the power to impose substantial fines on companies that knowingly allow or fail to report unethical practises in their supply chains.
"But again, even if the law did not exist, consumer pressure would force companies to ensure ethical behaviour in their supply chains. If you don't do this, your competitors probably will, and their brands will have a stronger commercial appeal as a result.
"So it is clear that when we talk about people, planet and profit the whole is greater than the sum of the three parts."