Ivalua: Step change in procurement ESG performance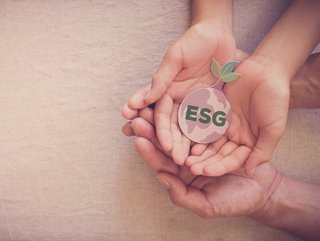 Ivalua's CMO, Alex Saric reflects on the rapid change in boardroom priorities and investment when it comes to ESG initiatives in the procurement function
A key trend of today's modern organisations is the rapid change in boardroom priorities when it comes to environmental, social, and governance (ESG) initiatives. Now more than ever, organisations are increasing their investment in such initiatives to gain a competitive advantage in the market, as well as meet rising demand from customers and employees to be more environmentally conscious.
"More and more companies are adopting a low-carbon footprint and sustainable approach to procurement, and for good reason," says Alex Saric, CMO at Ivalua. "Investment in ESG initiatives is growing as companies recognise the benefits of tackling the structural issues of modern capitalism."
Despite recognising the need for sustainable efforts, Ivalua is seeing a significant disconnect between words and actions. In a recent study conducted by the company, Ivalua found that while a majority of organisations said that all ESG was a very high priority, only 23-33% had any formal policies or targets in place.
Taking note from pioneers in ESG adoption, Ivalua has identified three lessons that stand out in order to make sustainable progress.
1. Incentivise procurement
"Everything starts with people," said Saric. A key insight from Ivalua's research noted that a top challenge to reducing the overall carbon footprint was a lack of procurement incentives.
Those that are leading the way in ESG adoption are including ESG KPIs in their procurement performance reviews and compensation.
"Words and good intentions are rarely enough to drive behavioural changes. Altering procurement's management by objectives (MBOs) is also a good test of whether executive leadership is willing to put its money where its mouth is," commented Saric.
2. Collaboration
Also high on the list of obstacles is collaboration. Being collaborative with your suppliers can help improve sustainability efforts, minimise cost trade-offs and drive ongoing improvements.
With collaboration, suppliers can be more flexible when meeting requirements, setting progressive ESG goals and actively communicating.
"Digitisation is key to enabling efficient, effective collaboration with a broad set of suppliers, not just a few strategic ones. Source-to-Pay (S2P) platforms can enable this collaboration, from secure information sharing–to automating action and improvement plans," said Saric.
3. Transparency
Finally, Saric highlights transparency as a top challenge to overcome. "Organisations struggle to assess the ESG performance of their suppliers and are generally abysmal when it comes to understanding the sub-tier, yet this is where most issues lie," explained Saric.
By adopting spend management technology organisations can benefit from a 360-degree view of their supplier records and integrate third-party ESG information seamlessly. Organisations can also benefit from the ability to extend access to their suppliers to directly enter information allowing the full supply chain to be mapped out.