Is procurement struggling to prioritise planet over profit?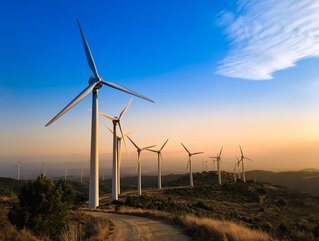 Latest Skill Dynamics report reveals that despite supply chain & procurement's ambitions on sustainability many struggle to prioritise planet over profit
Despite supply chain and procurement professionals having a key role in progressing their organisations' sustainability agenda, 37% reported that the habit of prioritising cost over sustainability in decision making is a barrier to improvements. 59% reported that it is easier to focus on cost savings over sustainability.
Identified in a research report by Skill Dynamics in conjunction with Dr Omera Khan Executive Strategic Advisor and Professor of Supply Chain Management at Royal Holloway University of London, the report surveyed 210 professionals from the US and UK.
Sustainability becomes an increasingly important part of executive roles
The sustainability imperative: an agenda for change found that 97% of professionals are implementing sustainability initiatives, while 81% believe sustainability is becoming an increasing part of their role.
Executives are also reporting that they enjoy this part of their job. 81% feel energised by the opportunity to drive sustainable improvements, with 66% entering the profession for this very reason.
Despite enthusiasm, the industry continues to face barriers to progress
Skill Dynamics' research reports significant barriers that could impact progress:
31% reported organisational objectives are linked to driving efficiencies and growth rather than improving sustainability
58% said that prioritising sustainability above cost in decision making is difficult due to the benefits being hard to track
59% stated that leaders will only approve sustainability initiatives with clear ROI
"Supply chain and procurement professionals are in a really difficult situation. They want to prioritise sustainability, but leaders won't give them the resources they need unless they can project ROI on investments," comments Khan.
She added: "This is a real roadblock, as many of the returns on sustainability initiatives are hard to quantify, taking the form of reputational gains or business longevity. Professionals are clearly struggling to bypass this, so fall back into old habits of prioritising cost in decision making.
"It's leadership's role to remove this roadblock – but supply chain and procurement professionals can also meet them halfway by evidencing the success of sustainability initiatives as much as possible. There's clearly room for improvement here, as while 97% of respondents are implementing, on average, four sustainability initiatives, just 54% have targets for every one of these – and it's very hard to evidence success without targets."
Lack of ownership and accountability
Another barrier to progress is a lack of ownership and accountability, 40% of professionals feel they have a high level of responsibility for setting sustainability strategies and targets – or driving progress against these (37%).
"Supply chain and procurement professionals are being asked to improve the sustainability of their organisations, but few are formally being given responsibility for this, or being incentivised to drive progress," said Khan.
She added: "The vast majority (81%) say sustainability is an increasing part of their role, yet just 25% are rewarded for achieving sustainability targets. Organisations need to address this, because if supply chain and procurement professionals are not clear on their new sustainability remit, how are they supposed to fulfil it?"
Overcoming roadblocks
Within the report, Skill Dynamics advises leaders on ways they can navigate these roadblocks, encouraging leaders to support and empower professionals to drive meaningful change.
Advice included:
Investment in training
Partnering with organisations that can help measure and manage environmental impact
Picking which battles to tackle, start small and build up
Improve collaboration with other businesses
Change KPIs to incentivise sustainability
"While our report found that the majority of supply chain and procurement professionals believe that they have the training they need, what good looks like when it comes to skills isn't a point in time measure. The sustainability landscape is changing all the time – indeed 43% of respondents told us they find it 'extremely difficult' to keep track of sustainability legislation. Leaders need to be cognizant of this, and ensure their teams are equipped and able to navigate this evolving landscape. Providing ongoing access to education and training is a vital part of this," said Sam Pemberton, CEO of Skill Dynamics.