Is anything changing on diversity, equity and inclusion?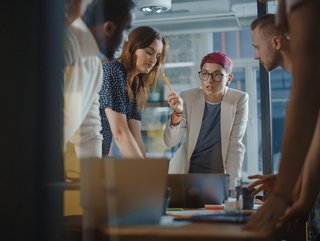 Four procurement leaders share their views on the present state of diversity and inclusion across industry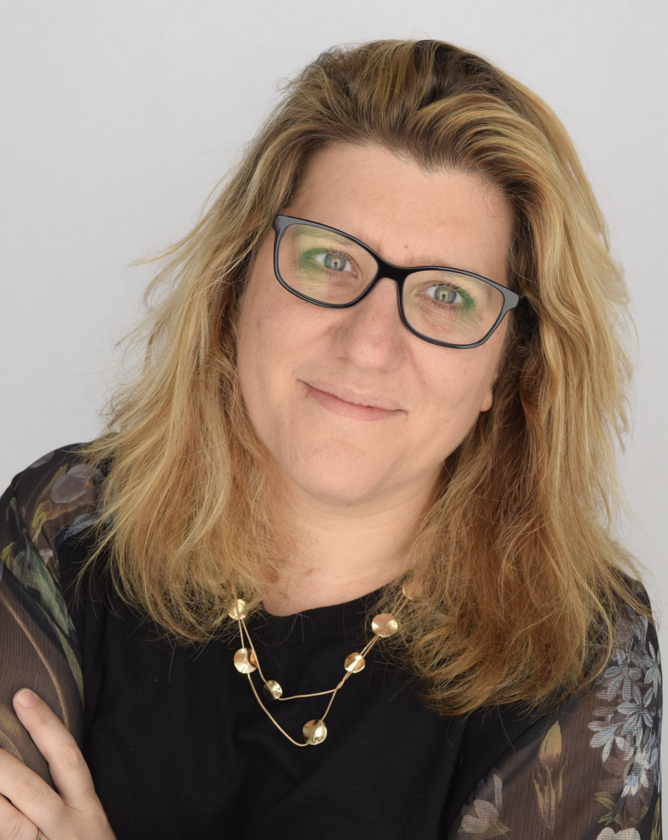 SH: Sara Harding, Chief Procurement Officer (CPO), Aegon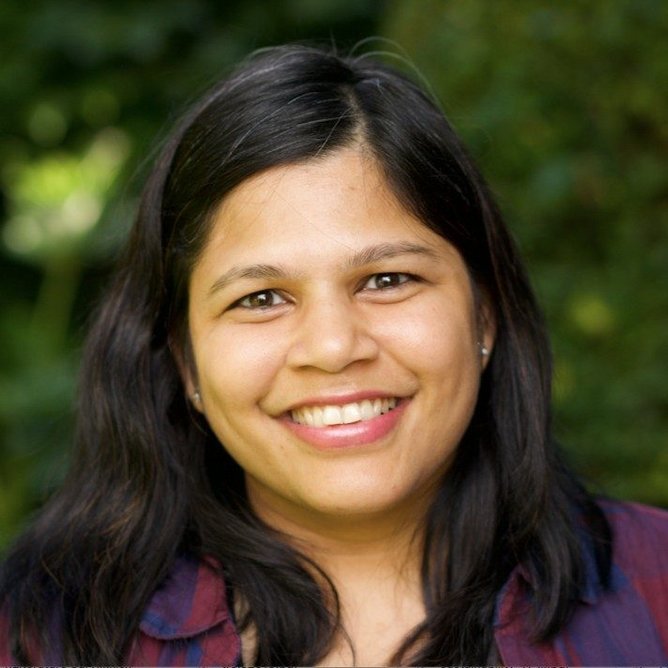 VB: Vaishali Baid, Senior Consultant, Action Sustainability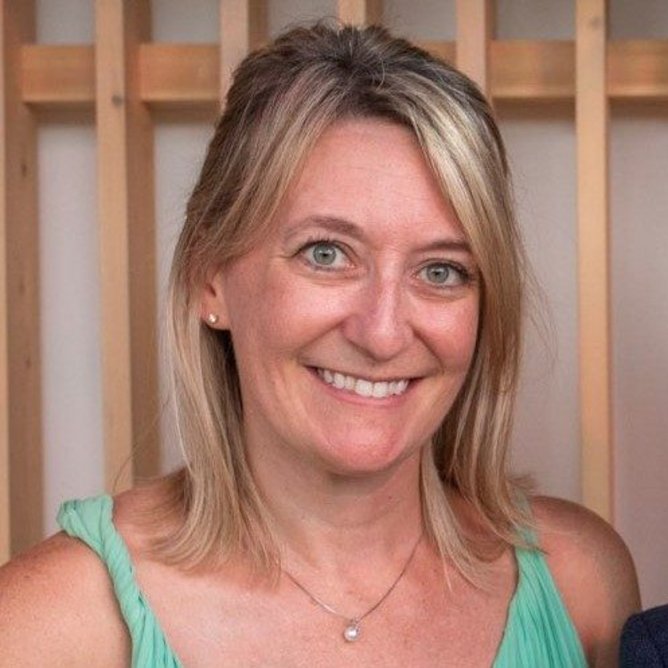 MD: Molly Dobson, Country Manager, Amazon Business, UK & Ireland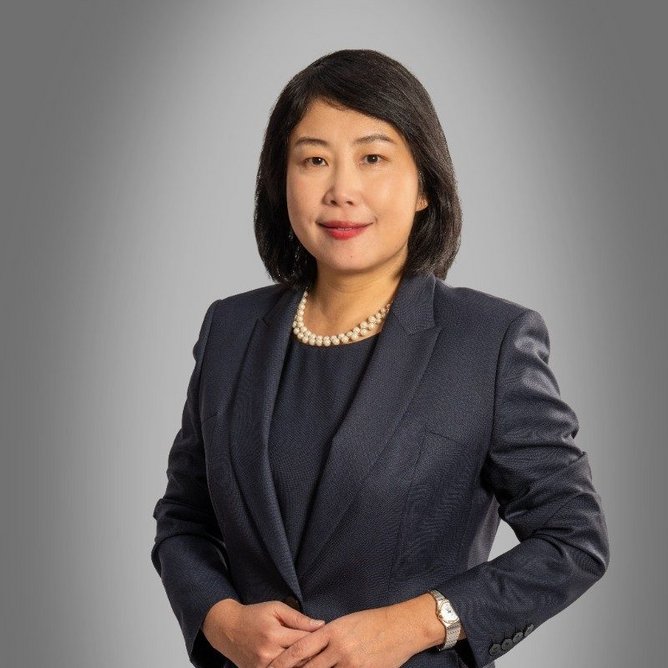 AQ: Angela Qu, CPO, Lufthansa Group
According to recruitment experts, Hays, there is a lot of talk about equity, diversity and inclusion (EDI) in the workplace, but a lack of meaningful action. Hays' research shows that while 62% of employers are actively discussing EDI issues just 48% of employees believe this is leading to positive action. There is particular concern that those who belong to an ethnic minority, and those who identify as LGBTQ+, are being overlooked. Mental health and neurodivergency are other area in which it seems there is much to be done.
Our experts share their views.
What's your experience of diversity and inclusion in procurement?
SH: One of the things I love about procurement is the opportunity to meet different people from a wide range of organisations from across the world, so in that sense, I think it's incredibly diverse. I think the way people arrive in the function, from a broad range of prior careers, also creates diversity. Companies are also increasingly thoughtful about creating diverse teams.
Ultimately, it's the companies within which the procurement function operates that influence the diversity of its teams the most. Diversity and inclusion are key organisational values at Aegon, both as an employer and as the custodian of investments. Those values are also reflected in our procurement function.
VB: After 10 years in the procurement profession, I have witnessed first-hand the value of more diverse and inclusive corporate procurement. Diverse and inclusive supply chains have huge potential to unlock innovative solutions and deliver a positive impact in operating markets. The procurement industry is getting there, slowly, but we must continue to deliver an inclusive culture and strategy.
MD: My personal experience has connected me with procurement professionals from all sorts of backgrounds. That said, I can see barriers in procurement that work against people from certain backgrounds. Take roles that require a degree. Gaining a degree is not something that everyone has the resources to pursue. It also applies to positions that are posted via channels that only a sub-segment of the population even sees. Business leaders have a responsibility to not only recognise these barriers but also address the root causes.
AQ: Procurement has always been a frontrunner in terms of cross-functional collaboration with internal stakeholders, as well as with outside suppliers. But diversity and inclusion is not necessarily just about who people are, it's also about what they know. Procurement needs to strive to employ people from different professional backgrounds, who have diverse knowledge and expertise.
There's a tendency to hire people who have only ever been in procurement - people who are facts-driven, who are good at negotiating and communicating. There is nothing wrong with that, but I feel it's important to open up to other functions, such as finance, project management, sales marketing, and product development. I think procurement can be much more diverse if we get these kinds of expertise in.
Having a diversified workforce makes it easier to implement procurement strategies. Having a professionally diverse team means we can speak the languages of our internal stakeholders, and create an environment to foster cross-functional collaborations.
Are diversity and inclusion conversations leading to meaningful change?
SH: I think we're seeing meaningful change in terms of external diversity but the conversation around internal diversity and inclusion needs more attention. The focus is on creating environments in which every individual can be successful and reach their full potential. A good measure of progress is whether there is more diversity in the room you're in than there is in the images in the slide deck presented.
It's time to create teams that don't only look diverse by sight but to also ask ourselves whether, for example, neurodivergent people can also be successful in our organisations. We're still doing things like using PowerPoint templates that colour-blind people can't read and creating office environments that are overwhelming to those with autism. We're missing the point of inclusivity. I don't believe the onus should be on the individual to adapt, We should be creating environments that are inclusive.
VB: The former CEO of Pepsi, Indra Nooyi, said "diversity is a program, and that inclusion is a state of mind," and I think that says a lot. We need inclusive cultures and that often means a swing in an organisation's mindset. An inclusive culture is a driving factor in higher-performing organisations.
There is a welcome trend whereby organisations are focusing on creating a workplace culture in which equal opportunity prevails, but we need to be careful not just to listen to those with the loudest voices, but be proactive in exploring skills across the industry when the opportunity arises.
MD: Our understanding of what diversity and inclusion mean in our personal and professional lives continues to evolve, so we need to evolve with it. Meaningful change has already been made, but barriers still exist. Driving diversity and inclusion in the workplace is not a one-off exercise where you're done after you've landed certain results. This kind of change is a living thing, a box-ticking exercise, so we need to continue having conversations and acting on those conversations.
AQ: As a senior leader in my organisation, I look at what I can do to create a positive environment for my employees, by making sure there is diversity and inclusiveness in my team setups. On purpose, I hire people from different nationalities, industry backgrounds, characters, age groups, gender and functional competencies.
I publically appreciate different views and try to create a safe environment for everybody to voice their concerns and to challenge the status quo. We celebrate success and enjoy learning from failures.
What can employers and employees do to drive positive change?
SH: There's a huge role for procurement in helping the business become more diverse and inclusive. Through its supply chain, a business should have access to a broad variety of external organisations from which it can also learn. An organisation's supply chain should reflect its values, and employees can drive positive change through an understanding of allyship and the nature of privilege, and also by speaking up when change is required.
VB: We need to go beyond making diversity and inclusion merely a business case. It is a different journey for every organisation, based on their situation and industry. Business needs to form a conducive culture for individuals to be able to bring their best selves forward every day and to create a sense of belonging within the system. This culture should form an ecosystem in which employees respect, acknowledge and accept different perspectives. Inclusion is an ongoing change. It helps to build more empathetic, engaging, thriving and diverse teams, and these are the skills of a high-performing procurement industry.
MD: Change starts at the top and needs to be firmly embedded into an organisation's ways of working for it to become a part of the business. Recruitment processes are key. Think about how to get a range of candidates to apply for your roles. Think about how to make sure interviewers have a diverse range of experiences and perspectives. Think about how to develop talent with a one-size-doesn't-fit-all mentality.
Organisations such as Amazon have a responsibility to showcase opportunities to a wide variety of people, and to show them that they can belong. Positive role models also make such a difference.
It isn't just the responsibility of leaders, though. Every employee in an organisation contributes to the culture, and I'd challenge each individual to think about the role they play, and how they can, and should, influence diversity and inclusion in procurement. Think about it, and then do something about it.
AQ: I see a lot of positive changes happening in terms of setting up programmes and providing coaching and mentorship to women. Many organisations set up percentage targets for female employees and leadership. They need to find more female workforce from the market. My advice would be: before you look for talents outside, look carefully inside first. Each organisation have many women on board. How would you identify those female talents, and provide them the opportunity for growth and build up a strong talent pipeline? At the same time, enhance the culture of ED&I and become an attractive employer for women.
What challenges do the younger generations face?
SH: When I was starting out, I was lucky enough to work for leaders who saw past my age and gave me challenging work in environments where my peers were much older than I was.
Providing equality of opportunity to everyone, regardless of youth or of retirement age, is fundamental to an inclusive environment.
At Aegon, we're thinking about what it means to have a long life, and how to ensure there's challenge and opportunity at work for the duration of people's time there. As long as people are open to learning and to being challenged, then in an inclusive environment, they can do anything.
There is no need for them to be given age-specific roles. Young people starting work today will be faced with organisations that are going through the transition towards diversity. We need to hear their voices because they have a more natural understanding of fairness and inclusivity.
VB: Unfortunately, the reality is that there is still a diversity gap in our industry, and we need to acknowledge that and work towards resolving it. It's a fascinating time to be part of the procurement industry and the younger generation getting into this space are very vocal around diversity and inclusion.
I hope this accelerates the transformation that the procurement industry very much needs. We need to bring a fresh perspective to the way we conduct negotiations and have empathetic stakeholder engagements. We also need to use our position to encourage collaborative efforts.
MD: The younger generations seem much more aware of how diversity and inclusion can impact our personal and professional lives, so I'm looking forward to more of them entering the workforce.
The challenges may come with the pace of change in skills required, and the roles available. I think they need to be much more flexible and adaptable than the older generations, who might have worked for one or two companies, as opposed to the five or more you see among young people today.
AQ: In many organisations, procurement is not seen as an attractive place to be. Younger generations tend to look for roles where they can make an impact, and enjoy a very good career path. Unfortunately, procurement is not often seen as a stepping stone for career development.
As procurement leaders, we need to communicate how procurement professionals can make a positive impact on global value chain setup, integration of ecosystems and partners, driving innovation and sustainable agenda. Procurement leaders need to be role models of leadership to attract, retain and further talent.