Interos: Ensuring procurement is sustainable this Christmas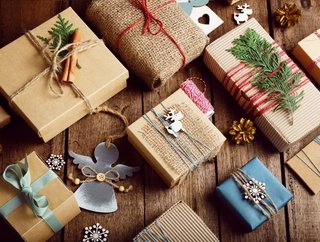 Procurement Magazine sits down with Greg Holt, Product Marketing Director, Procurement at Interos to discuss sustainable procurement practices at Christmas
Please could you start by introducing yourself and your role?
I am Greg Holt, Product Marketing Director, Procurement at Interos. I have spent almost two decades working with procurement and supply chain teams, helping to uncover business challenges, identify desired outcomes, and develop solutions that deliver digital procurement transformation. At Interos, I collaborate with Chief Procurement Officers at various organisations and their teams to identify new approaches to proactively identify and mitigate risks that are hidden within their extended supply networks, with the goal of improving operational resilience throughout the supply chain.
What are the challenges ahead for procurement and supply chain this Christmas?
The holiday season is under significant pressure this year. COVID has prompted a massive shift in consumer spending away from services and to physical goods which the supply chain—and the people, trucks and ships that compose it—simply wasn't ready for. We should expect at least another 12 to 18 months for the supply chain to recover, so some of us might be waiting for gifts under the tree a little longer than we're used to.
Our trade networks have been even further strained over this Christmas period by the huge rise of COVID-19 cases impacting the UK. This means that thousands of workers upon which our supply chains depend are having to self-isolate. As this crisis has starkly exposed, companies with strong corporate governance and robust business practices are better able to handle the current disruption and future shocks as well.
How will these functions cope with the pressures ahead of them?
Visibility, planning and agility have always been key to overcoming procurement and supply chain challenges, and this is becoming more apparent to the rest of the organisation daily. Responses will depend on specific situations, but we're seeing a couple of tracks being explored and executed more prominently by many of our customers. Short-term inventory improvements over just-in-time delivery have helped to reduce stock-outs and shortages caused by manufacturing slowdowns and delays in upstream supply chains. Organisations are increasing their efforts to identify alternative suppliers for added capacity and backup options, and longer-term planning around supply chain footprints are in process. Expedited shipment methods, which unfortunately come at a significant added cost, have also been employed to relieve the backups at ports and lack of logistics capacity on traditional trade lanes.
What would you say are the top three best practices for procurement and supply chain this Christmas in order to be sustainable?
First, we can't lose sight of our long-term goals due to short-term challenges. We need to be agile, yet not be tempted to throw away our corporate values regarding sustainable sourcing and desirable business practices when other options exist. With the right visibility into our supply options, we can still make sustainable decisions that help us keep our supply chains moving forward. Customers and consumers are more likely to forgive delays in product availability than the abandonment of ethical labour practices and environmental protection. And regulators are not likely to budge when it comes to meeting obligations for where, how and by whom our materials are sourced or developed.
Sustainability in a general sense is also whether organisations in the supply chain are able to maintain their operations at a certain rate or level, despite any shocks such as the current Omicron pandemic surging through the UK. Therefore, sustainability over the Christmas period should be viewed from two perspectives – the ability to meet ethical and environmental best practices, and also to maintain procurement trade networks in light of crisis while not disregarding our corporate values.
Do you think technology will play a vital role in this?
The current supply chain crisis has highlighted the necessity for operational resilience, best defined as the ability to continue providing products or services in the face of adverse market or supply chain events. It is vital to maintain the free flow of products and services over times of high supply chain stress, such as this Christmas period. The three core technology-enabled best practices in operational resiliency are to map, monitor and model. 
Procurement and supply chain teams must map critical supply networks in their entirety to understand not just their immediate supplier's level of risk but the risk inherent to everyone further down the supply chain. To do so, these organisations must adopt tools and processes that enable continuous monitoring of those connections. As we've seen with the rapid spread of Omicron, the level of risk in a given supply chain can change overnight at a time in which our supply chains are already strained over the Christmas shopping period. However, most companies only check in on their suppliers once a year – if that. That's why it's imperative to constantly monitor them and the risk factors that impact their ability to operate.
Lastly, businesses and governments need to model risk scenarios. They must create a plan for possible 'black swan' events – major disruptors like pandemics, natural disasters, or geopolitical changes – to ensure operations continuity during crisis times.
These issues can be ameliorated through the use of AI-enabled supply chain technologies that can ingest and analyse tens of thousands of data points across multiple risk factors. For example, our platform maps, monitors and models supply chains in real-time to allow organisations to pre-emptively identify and eliminate risk throughout their extended supply network. This is the future that will carry companies and their supply chains through periods of significant stress such as the one we're currently undergoing. It is only through transparency in the supply chain that we will find our way out of the pandemic and back to 100% operations.