How to Train the Next Generation of Procurement Talent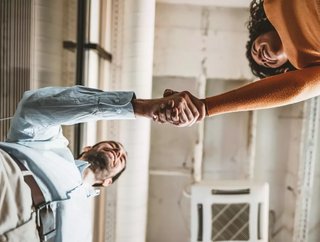 As procurement gains global importance, re-skilling and upskilling will make all the difference
Procurement is "in" again. With the Suez Canal blockage, global semiconductor shortages, and new coronavirus outbreaks in Asian ports, executives around the world have realised that it's integral to their bottom line. But in 2021, procurement requires a different set of skills—and this transition, according to The Hackett Group, will require unprecedented levels of re-skilling by 2022. 
Furthermore, brand-new procurement professionals are entering the field post-pandemic. As the Hackett Group noted: "Executives must be prepared to manage the significant implications for talent or they risk losing some of the potential value of increasingly digital operations – up to $82M for world-class organizations". 
Where Can You Find Procurement Professionals?  
Overall, universities, certification programmes, and internal hiring can provide you with an army of willing workers. Bayer runs an International Procurement Management Trainee Program that focuses on real-world situations; CIPS offers competency training courses; and the Institute for Supply Management (ISM) confers certifications that equip workers to hit the ground running. If you're looking to build your team, short-term or bootcamp-type programmes might be great places to look.
As another option, Deloitte recommends that CPOs source talent from their top suppliers and internal stakeholder groups. This way, new hires will already know your organisation and its most pressing issues. procurement opportunities within your existing divisions and sell it as a growing career. You might get some top talent newly interested in strategic procurement. But it's one thing to attract top talent, and another altogether to keep it. 
How Do You Train and Retain? 
According to Deloitte, "exceptional outcomes require exceptional people". In an advisory report, Procurement Talent Management, the firm subsequently laid out a four-step process for creating a strong division: 
Design an organisational structure

. Determine how procurement will interact with your other divisions, executives, and stakeholders. 

Attract and prepare new talent

. Ensure that you have orientation and onboarding systems that represent your brand and its values. 

Develop and assess skills.

Pair less experienced team members with good mentors; create space for setting goals, targeting weaknesses, and practicing self-awareness. 

Retain team members.

Offer competitive benefits, invest in sustainability, and stay ahead of the curve with technology.
Here's what the advisory firm doesn't recommend: remaining captive to continuing education hours and overly prescriptive training plans. 
Gen Z: What Do They Want? 
The cool kids are back. If you're in procurement at this point, you're playing a major role in meeting global climate targets and combating human rights abuses. 45% of Gen Z wants to work for a company that makes a positive difference in the world. Workers want to be valued for their contributions, but also work for a company that cares to contribute to the greater good. 
Additionally, procurement teams have expanded their influence in 2021. Rather than checking boxes on shipments and spend management, they've upgraded to the role of strategic partners. Big data and analytics have outsourced much of the repetitive work—attracting creative, innovative workers who instead want to build relationships, negotiate, and solve tough problems.