How the procurement industry can stem Scope Three emissions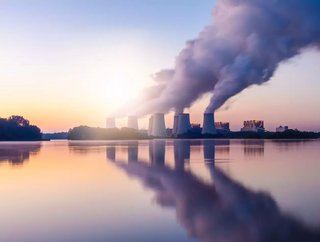 What can procurement do to conquer Scope three emissions? Here are some ideas from Sievo...
Across every company, sustainability has become a focus for everyone - from diversity and inclusion, to installing recycling bins and compost pots in the office kitchen. 
Reducing our emissions outside of the workplace however, is a little more difficult to track. 
What are Scopes 1, 2 and 3?
From 2001, governments, NGOs, and corporations have been accounting for greenhouse gas emissions, which have been classified into 3 "scopes":
Scope 1 emissions: those which come directly from owned and controlled company sources (such as facilities and transportation)

Scope 2 emissions: indirect emissions, those from facilities which provide energy used by the company

Scope 3 emissions: those which come from outside of the company, such as in the supply chain or end-users
Managing Scope 3 emissions 
While scope 1 and scope 2 are clear-cut sources of emissions, scope 3 represents the most significant source of GHG emissions. 
The procurement industry can make an impact on creating transparency in the reduction of Scope Three throughout the supply chain. Here's how:
Partner with suppliers, customers, and other companies in the value chain to achieve greenhouse gas reductions - procurement is in the best position to positively influence suppliers relationships and align greenhouse gas goals

Expand greenhouse gas accountability, transparency, and management in the supply chain—spend analytics is one such way to achieve visibility and transparency on goods and services and can be led by procurement initiatives

Enable greater transparency on companies' efforts to engage suppliers - through effective relationship management and open communication, procurement can incentivise suppliers to engage in sustainability goals through partnership, not just quotas

Reduce energy use, costs, and risks in the supply chain and avoid future costs related to energy and emissions—targeting category hotspots that are high risk areas for scope 3 emissions is procurement led capability supported by spend data

Reduce costs through improved supply chain efficiency and reduction of material, resource, and energy use—consolidation and efficiency of supply chains is an important procurement contribution