How is Sievo helping procurement teams gain CO2 visibility?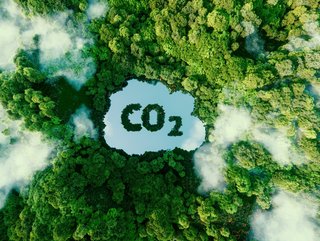 Discover how leading spend analysis company Sievo is helping procurement leaders gain greater visibility into the CO2 emissions coming from the industry
Founded in 2003, Sievo is a leading spend analysis company with a mission to 'create a transparent and data-driven world while being awesome'.
Aspiring for radical transparency, Sievo's solutions enable the procurement function to have open dialogue and make better decisions based on reliable data, powered by intelligent technologies. "We help businesses build more sustainable partnerships with their suppliers," stated Sievo.
Sievo helps procurement gain greater CO2 visibility
Driven by this mission, it is only fitting that Sievo launched its CO2 Analytics module in October 2021. The module provides its users with greater visibility into the emissions coming from procurement.
"The tool was developed together with a sustainability consulting company in 2021. The methodology is based on the GHG protocol, where spend data in monetary or quantity-based values is combined with globally established databases to calculate the CO2 emissions for the spend data," said Sievo.

Currently, 80% of emissions are coming from the supply chain, as such, procurement sits in the prime position to drive change. Sievo's CO2 Analytics module helps professionals in the industry measure, report, and understand Scope 3 emissions from a holistic overview across the enterprise.
"Procurement's role in driving down carbon emissions is known, but many still struggle with manual processes in data matching, are stuck on a yearly reporting cycle, and have a clear lack of engagement. Sievo's new CO2 analytics will answer to these calls," said Heta Ruikka, VP Product at Sievo.

Features of Sievo's CO2 Analytics module
The ability to identify emissions hotspots
The CO2 Analytics module helps procurement teams understand which categories, regions, and suppliers to focus on. The module combines multiple data sets to calculate an organisation's CO2 footprint for a holistic view or a targeted view down to a single material.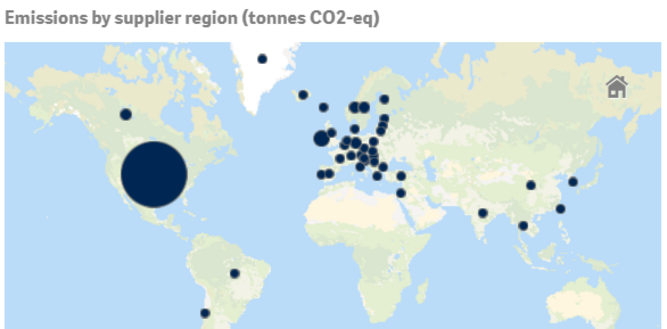 Report and act on emissions
The data gathered in the module can be used for annual reporting, as well as understanding emissions with automatic monthly data refreshes. The calculations are performed according to the greenhouse gas (GHG) protocol and verified by a third-party consultant, EY.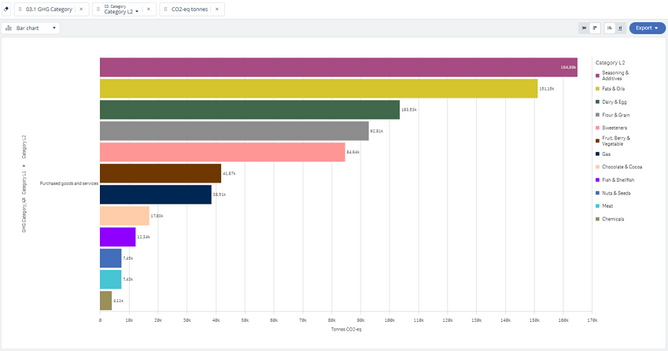 Follow reduction targets
The module helps organisations to keep track of emissions and their development against climate targets on a monthly basis.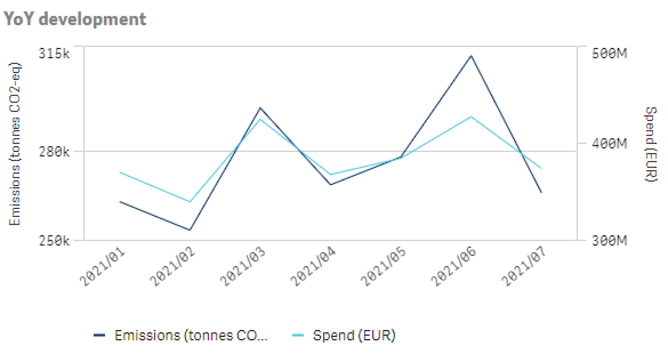 Cross-functional communications
Sievo's module allows for better collaboration across the user's organisation. The module allows the function to combine their emissions data with the rest of the procurement data in one single place.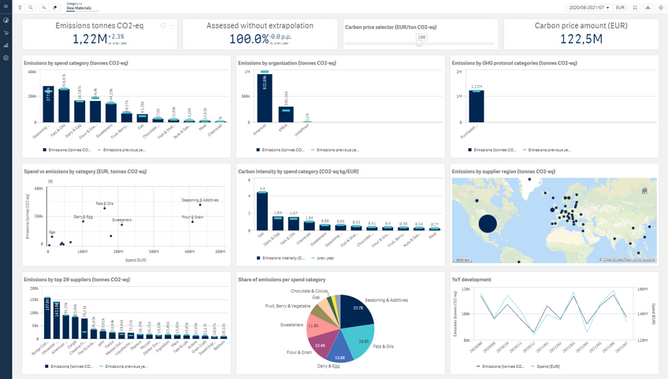 "Sievo is committed to developing an organizational culture that believes respect for human rights is an important aspect in its global business [...] Sievo's CO2 analytics brings visibility into the emissions coming from procurement. It is verified by a third party, and you can find more information below," said Sievo.
To find out more about Sievo's CO2 Analytics module, click here.