How GSK integrates tech to drive sustainable procurement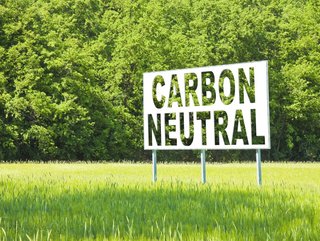 Speaking at 'World Sustainable Procurement Day', GSK details its five-step procurement plan to achieve net-zero carbon emissions enabled by technology
Speaking at 'World Sustainable Procurement Day 2022', Tom Newbigging, the Senior Sustainability Manager at GSK reflected on the company's efforts to use technology to improve sustainability and drive its mission to achieve net zero carbon emissions.
GSK's five-step procurement plan
1. Gather data
Put simply, Newbigging stressed that in order to effectively manage, an organisation must first measure.
At GSK the organisation has moved away from the use of desktop-based Scope 3 assessments and high-level PowerPoint presentations, instead, the company has shifted to granular, primary, GSK-focused data.
This gives a level of quality to the data for GSK to engage in supplier conversation to discover the source of carbon emissions to truly drive improvements.
2. Specify an engagement strategy
With many suppliers at different maturity levels, Newbigging emphasised both the need for GSK to provide support and experience to those that need it, as well as absorb knowledge from those more experienced than GSK to better address joint supply chain challenges.
3. Understand the opportunities
Needing to understand the issues its suppliers are facing in order to assess what needs to be improved, Newbigging highlighted four important questions: "What are the challenges that are stopping suppliers from improving as quickly as we'd like? Is it access to capital? Is it not seen as a priority internally? Is it local infrastructure?"
4. Implement opportunities
Once the challenges and opportunities have been identified, it is then crucial to put in place the relevant systems to solve them.
GSK is currently in partnership with Schneider Electric and nine other pharmaceutical companies as part of the 'Energise Programme' to increase the speed of shift to renewable energy.
For some suppliers before the Energise Programme, renewable energy was not a commercially viable option. The programme has allowed suppliers to form cohorts of those interested in power purchasing agreements.
5. Use data to set specific targets
Once the relevant systems are in place, Newbigging emphasised the importance of setting specific carbon reduction targets, noting that sustainability targets are just as important as quality and price.
In order to reach its own targets, GSK will need to partner closely with its suppliers.
"We are at a point now where we have set targets across each of our procurement categories, to get first of all our key suppliers onto the Manufacture 2030 system," said Newbigging.
He added: "And then secondly, really to use it as a business-as-usual tools. In the same way our procurement teams would talk about price, they talk about supply, they talk about quality."
Interested in sustainability in Procurement and Supply Chain? Don't miss out on hearing from our sustainability-focused speakers at Procurement & Supply Chain LIVE!
About Procurement & Supply Chain LIVE: The Risk & Resilience Conference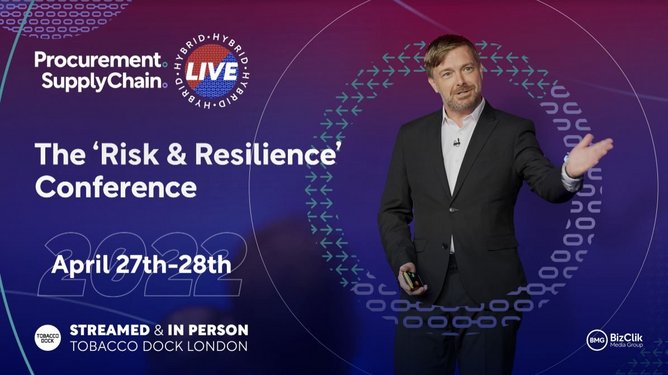 Across these two unmissable days, the agenda will include seven core themes:
Supply Chain Risk & Resilience
Digital Procurement
Transformation
Supply Chain Sustainability
The Global Logistic Forum
Supplier & Contract Management
Digital Ecosystems
To explore the full agenda for Procurement & Supply Chain LIVE: Risk & Resilience, click here.