How circular economies can help organisations tackle Scope 3
By Alex Saric | Smart Procurement Expert at Ivalua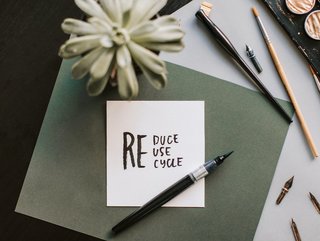 With Scope 3 emissions often overlooked, businesses can take action by looking to the circular economy to reduce their environmental impact
Europe's Green Deal target of becoming the first climate-neutral continent by 2050 has put organisations' carbon emission strategies under the microscope. But much of the focus lies on scope 1 (direct emissions) and scope 2 (indirect emissions from electricity, steam heating etc) emissions. Scope 3 emissions from the rest of a company's value chain, such as suppliers, are often overlooked. Europe's accelerated and intensified strategies seem to have two-thirds of the battle under control. But to address the challenge of 'Scope 3' emissions, which for most organisations represent the bulk of their carbon impact, businesses must look beyond their own four walls and make this 30-year journey a collaborative one.
The Green Deal lays out a map towards 2050, aiming to reduce greenhouse gas emissions by at least 55% by 2030. Scopes 1 and 2 address this requirement largely in-house, with organisations across all industries seeking more efficient ways to reduce emissions in their products and production processes. Scope 3, however, requires proof that emissions are being reduced outside of organisations' immediate control.
Ultimately, it is an organisation's supply chain that holds the key to reducing Scope 3 emissions. But still, Scope 3 presents a significant challenge. For example, renowned luxury goods manufacturer, Moët Hennessy reports that these emissions account for 93% of its total carbon footprint.
Tackling Scope 3 will require organisations to take a two-fold approach. Firstly, organisations must become more stringent and innovative, striving to make small gains in hard-to-reach places. And secondly, they should acknowledge that these gains cannot be achieved alone.
Instead of trying to solve the problem of Scope 3 single-handedly, organisations should look to the circular economy where organisations across the supply chain collaborate to share, lease, re-use, repair, refurbish and recycle existing materials and reduce their environmental impact. To take advantage of this potential, organisations will need to embrace a united, transparent, collaborative and data-driven approach.
"Circling back"

At an industry event earlier this year, Moët Hennessy, Volvo, and aircraft equipment manufacturer Safran discussed how they are utilising the circular economy to help reduce Scope 3 emissions.
In part, they realised that applying circular economy strategies could reduce overall emissions by 55% by 2050 (going a long way to that ultimate Green Deal goal). The organisations also discussed some of the more nuanced, bespoke and innovative solutions they are constructing in partnership with suppliers.
For instance, Moët Hennessy's Golden Seeds project helps to ensure that liquids extracted from the harvesting process are reused and recycled across other operations and projects. Moët Hennessy has made great strides – but progress on emissions is traditionally harder to come by in other industries, where Volvo Group and Safran stand out as pioneers in the circular economy conversation.
Volvo is working alongside two key partners as part of its 'green steel' project', taking surplus green hydrogen already being used to construct the steel, and using this to power filling stations and vehicles. Meanwhile, Safran is recycling 60% of its raw materials used for titanium and nickel alloys thanks to an investment into EcoTitanium® – the first European plant to develop aeronautical grade titanium alloys through recycling. This plant is already beginning to produce titanium ingots from scrap collected from the company and its subcontractors.

Collective intelligence
It's clear from these examples that almost any industry can apply circular economy approaches, and when baked into the company's long-term core business strategy, they can do so without having to compromise on economic benefits. It's also evident that anyone falling behind on ESG standards could potentially be called out, or fall behind more innovative competitors. This in turn, would negatively impact the brand, its growth prospects, and the ability to attract critical talent.
Regulations are tightening, and more and more consumers are casting a watchful eye over sustainability protocols. For this reason, most organisations are now revealing strict and ambitious targets for their 2020-2050 journey.
But these efforts don't necessarily end the scrutiny, especially when it comes to Scope 3 emissions. It's one thing to lay out plans for progress, and another altogether to deliver against, measure and prove it. This is where the need for digital intervention becomes clear.
Progress can be measured by financial commitment in the form of the amount actually being invested into collaborative projects. It can also mean documented evaluations of transport or distribution channels, and the emissions these produce. It might involve more auditable displays of emissions coming from material and energy use. And. in some cases, progress can even appear in the form of broader industry affiliations, such as Volvo Group's involvement with Catena-X – a data sharing platform used between suppliers and plants.
It's also clear that collective accountability is required. And this can only be achieved if everyone is able to share information on emissions across the supply chain – even from sub-tier suppliers – and operate with a single source of truth. Collaboration tools connecting organisations, suppliers, and stakeholders will also be a critical foundation for the circular economy. Tools that drive a smarter, more connected, visible, transparent and collaborative approach are needed to help organisations to define and execute circular economy initiatives.
Scopes 1 and 2 may be under control as we edge closer to key milestone dates, but Scope 3 remains a challenge for organisations. By bringing suppliers and partners into the planning process, and into the very heart of day-to-day progress, tackling Scope 3 becomes more manageable, measurable and achievable.