Heineken + Vizibl, Driving Collaborative Partnerships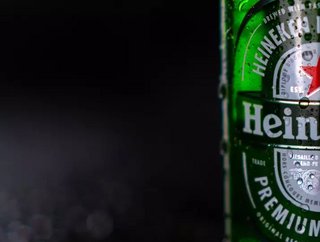 Leveraging Vizibl's platform, Heineken is driving supplier collaboration and innovation, and continuing on their path of sustainable sourcing
Today, Vizibl announced a new contract with Heineken, if an introduction is even needed, Heineken is one of the world's largest beer companies.
Heineken's procurement department is known for championing innovation and collaboration, so it's no surprise they've now partnered with Vizibl, the leading SaaS platform for Supplier Collaboration & Innovation. Through the multi-year agreement, Vizibl's platform will assist Heineken in aligning, managing, standardising and leveraging supplier relationships across the organisation. Vizibl's platform also provides visibility into supplier performance, empowering Heineken to nurture collaborative partnerships and drive supplier innovation.
"Following recognition from Gartner as a 2020 Cool Vendor, this agreement with Heineken further cements Vizibl's position as the leading Supplier Collaboration and Innovation platform," said Mark Perera, CEO at Vizibl. "In today's hyper-competitive supplier landscape, the Vizibl platform will provide the foundation to enable Heineken to bring transparency, consistency, and collaboration to its supplier relationships. These relationships are key for enabling supplier innovation – one of the most important levers enterprise companies have at their disposal for driving sustainable growth."
Heineken's Responsible Procurement
Operating more than 160 breweries across 70 countries, Heineken was founded in 1864 in Amsterdam by 22- year-old Gerard Adriaan Heineken, and now stands as the #1 brewer in Europe and third worldwide.
Headquartered in Holland, and with over 70 country procurement heads globally, Heineken drives results in their responsible procurement efforts through an advanced procurement program that combines a diverse set of evaluation tools and analysis
Heineken has received EcoVadis'  top 1% Gold rating.  To organise and demonstrate their commitment to having an impact on society today, in 2010 the company aggregated their various corporate and employee-driven CSR and environmental initiatives into the "Brewing a Better World" initiative.
According to the Ecovadis case study, the program was built around 6 pillars: Energy/CO2, Water, Sustainable Sourcing, Responsible Consumption, Community/Inclusive Growth and Health & Safety. For each pillar, the program outlined a set of detailed targets, the first of which was to be reached by 2015, with broader targets to be reached by 2020.
51%  DECREASE in CO2 emissions in their breweries since 2008 (CO2e/hl)
33% REDUCTION in water consumption (hl/hl) in their breweries since 2008
58% of their main agricultural raw materials came from sustainable sources
More on Heinkenens sustainability achievements, benchmarks and progress.