Goodyear Faces Labour Practices Lawsuit in Malaysia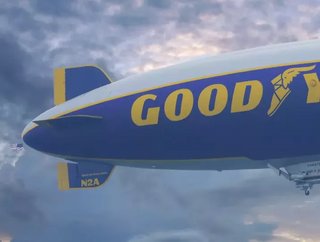 Foreign workers from Nepal, Myanmar, and India claim that Goodyear confiscated passports, reduced salaries, and required excessive work hours
According to a recent Reuters report, Goodyear's Malaysia tyre plant owes workers approximately US$1.21mn in unpaid wages. Six current and former foreign officials at Malaysia's labour department came forward to protest unlawful overtime and threats made to foreign workers at the Kuala Lumpur factory. 'The company had different rules for different sets of workers', said Sharan Kumar Rai, one of the Goodyear employees who filed the lawsuit. 
In Malaysia, the government caps overtime at 104 hours per month. In the Goodyear lawsuit, about 150 worker payslips showed that its workers from Nepal, Myanmar, and India worked up to 229 hours per month—more than double the legal amount. To comply with the recent court ruling, Goodyear must pay back the withheld wages and adhere to local union agreements. 
Goodyear's ESG Woes
In 2020, the Malaysian labour department fined Goodyear for similar human rights' abuses: overworking and underpaying migrant employees. The company operates 46 manufacturing hubs across 21 countries, employing approximately 61,000 full- and part-time workers, and remains one of the world's largest tyre manufacturers. Yet, it doesn't seem to realise the danger of unfair labour practices. 
The recent allegations started when 185 workers filed three noncompliance labour complaints in Malaysia's industrial court—two in 2019 and once in 2020. In an extreme case, one Goodyear worker said that the company illegally withheld his passport for eight years. The workers' lawyer, Chandra Segaran Rajandraan, decried such practices as discrimination: '[The migrant employees] are put in a situation where they are being denied their full rights'.
Currently, Goodyear is fighting the verdicts at the high court; government lawyers are expected to hand down the appeal decision on July 26th. Although local unions protect Malaysian workers, Goodyear argued that foreign workers aren't privy to these collective agreements. But as investors, consumers, and regulators pay increased attention to ESG metrics, the company could struggle to maintain its hardline position. 
Human Rights Visibility Takes on Utmost Importance
As its legal proceedings unfold, Goodyear has re-emphasised its commitment to ESG-compliant labour practices. 'We take seriously any allegations of improper behaviour relating to our associates, operations, and supply chain', a representative said in a statement to Reuters. On its corporate website, the company states that its Human Rights policy is incorporated into its Business Conduct Manual, Zero Tolerance Policy, Natural Rubber Procurement Policy, and its Supplier Code of Conduct. In addition, its purchasing associates are provided annual training on human rights. 
In truth, Goodyear's conflicting labour practices and corporate policies are representative of a global procurement problem: inaccurate visibility and reporting of human rights abuses. Companies are often unaware—or reluctant to examine—what practices their local suppliers follow. When it comes to a choice between ESG compliance and company profits, many executives still choose the latter. 
But the tide is changing fast. 'In recent years, stakeholders have shown an increased interest in learning more about our efforts regarding human rights', Goodyear stated. In 2021, the company intends to launch a Human Rights Subcommittee to reduce risk in its supply chain, especially in the areas of child labour, forced labour, workplace health and safety, working hours and wages, freedom of association, and collective bargaining. 
By 2030, Goodyear aims to tackle SDG Goal 10, Reduced Inequalities, which will 'empower and promote the social, economic, and political inclusion of all, irrespective of age, sex, disability, race, ethnicity, origin, religion, or economic status'. To stand by its corporate goals, however, the company must take concrete actions—starting with its labour practices in Malaysia.