GM enters into long-term supply agreements to advance EVs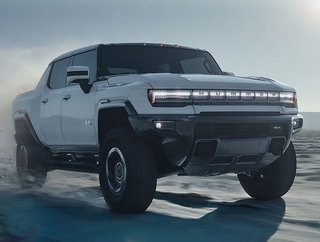 Leading automotive manufacturer, General Motors (GM) announces two new multi-year sourcing agreements with Livent and LG Chem to advance its EV strategy
Committed to an all-electric future, General Motors (GM) has announced two new multi-year sourcing agreements with Livent and LG Chem to advance its EV strategy.
Zero Crashes, Zero Emissions, Zero Congestion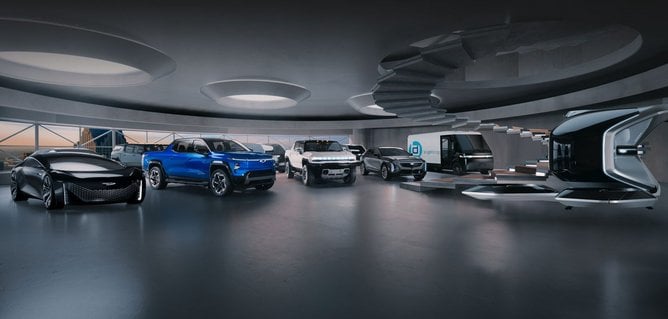 Between 2020 and 2025, GM plans to invest US$35mn in EV and AV product development. As part of its investments, GM will transform its Factory ZERO and Sping Hill, Tennessee assembly plants into dedicated EV production facilities.
The automotive manufacturer is dedicated to aggressively achieving every aspect of what it takes to put everyone in an EV. "We need millions of EVs on the road to make a meaningful impact toward building a zero-emissions future," says GM.
GM has positioned itself to achieve great value when it comes to the designing, engineering and production of EVs, and is rapidly building a competitive advantage in batteries, software, vehicle integration, manufacturing and customer experience.
To find out more about GM's EV strategy, click here.
Livent and GM: Battery-grade lithium hydroxide
Signing a multi-year sourcing agreement with Livent, the world leader in lithium technology will supply GM with battery-grade lithium hydroxide made primarily from lithium extracted at its operations in South America.
The supply will be crucial to GM's plans to make higher performance and higher mileage EVs, and will be used in the automotive manufacturer's Ultium battery cathode.
Over a six-year period, Livent will supply GM with battery-grade lithium hydroxide starting from the beginning of 2025, and will increasingly provide its supply with plans to transition 100% of Livent's downstream lithium hydroxide processing for GM to North America. The agreement is hoped to secure supply for GM while also assisting Livent in its expansion of capabilities in North America.
"We are building a strong, sustainable, scalable and secure supply chain to help meet our fast-growing EV production needs. We will further localise the lithium supply chain in North America over the course of the agreement. In addition, it is aligned with our approach to responsible sourcing and supply chain management and demonstrates our commitment to strong supplier relationships," said Jeff Morrison, GM vice president, Global Purchasing and Supply Chain.
Paul Graves, president and chief executive officer of Livent added: "We are excited to begin this long-term relationship with GM, one of the most iconic brands in the automotive industry and a leading force in the transition to electrification. With a shared commitment to sustainability and responsible operations, we look forward to building a broad partnership that will support GM's electric vehicle strategy, its supply chain goals and the future requirements of its growing EV fleet for reliable, high-performance lithium products."
LG Chem and GM: Cathode Active Material (CAM)
To meet its fast-growing EV production needs, GM has also partnered with a leading chemical organisation, LG Chem. The long-term agreement with LG Chem will see the organisation supply more than 950,000 tons of Cathode Active Material (CAM) to the automotive manufacturer.
CAM is a key battery material for GM and will be supplied by LG Chem from mid-2022 through to 2030. The supply will provide enough material for five million units of EV production and will be used by Ultium Cells LLC, a joint venture between GM and LG Energy Solution.
The two will also explore the possibility of localising the production of CAM in North America by the end of 2025.
"This agreement builds on GM's commitment to create a strong, sustainable battery raw material supply chain to support our fast-growing EV production needs. "LG Chem has demonstrated technical expertise, high-quality and mass production capabilities of cathode active materials over the last decade. At the same time, this agreement demonstrates GM's commitment to strong supplier relationships, and compliments our many other recent EV supply chain announcements," said Jeff Morrison, GM vice president, Global Purchasing and Supply Chain.
Shin Hak Cheol, CEO of LG Chem, added: "Based upon a close collaboration with customers, LG Chem will further strengthen its position as a global leader in the market by producing the world's best cathode materials."