GLH Commits to a Sustainable Poultry Procurement Pledge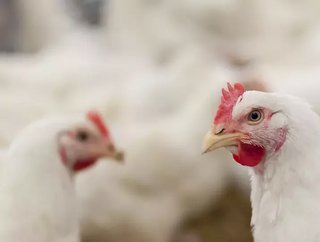 GLH, the owner of Hard Rock Hotel, has signed the Better Chicken Commitment as a pledge to adhere to more sustainable procurement practices
GLH, one of the largest hotel owners in London - the owner of the Hard Rock Hotel - is committing to the procurement of sustainable poultry. The company runs more than 5,000 rooms across the capital city, including The Clermont, Thistle Hotels and the Hard Rock Hotel, and has signed up to the 'Better Chicken Commitment (BCC)'. 
What is the Better Chicken Commitment?
The Better Chicken Commitment is a science-based chicken welfare policy that addresses issues related to breeding for fast-growth and high-yield, housing, stocking density, and slaughter. The initiative has been signed by over 200 of the major companies in the food industry, including Burger King, Chipotle, Subway and Nestlé. It was put in place as a set of standards to support the sustainable procurement of poultry, as more consumers are influenced by where their food comes from. 
GLH Commits to Sustainable Procurement
Signing the pledge means that GLH will implement measures to meet a set of criteria across its chicken supply chain by the deadline in 2026, including the procurement of slower-growing breeds of chicken and improving growing conditions like bird housing - to meet lighting, perching, and space requirements. The commitment also means the company will be subject to third-party audits. 
The company follows in the footsteps of M&S, which became the first UK business to commit to the BCC criteria and has already set out plans to implement changes, including changing its chicken source for a slower-growing breed by Autumn 2022. 
Gavin Taylor, Chief Executive Officer at GLH, says, 'GLH takes all areas of corporate social responsibility seriously and understands the importance this holds to its employees, guests and shareholders'.
'We are thrilled to have adopted the Better Chicken Commitment as part of several animal welfare measures GLH has now implemented in line with its policy on animal welfare. We are passionate about having a positive impact through our business activity and have recently set out new 2030 targets across our four-pillar CSR programme [which includes] a pillar dedicated to sustainable sourcing'.