Food Northwest joins PCC to cut food waste by half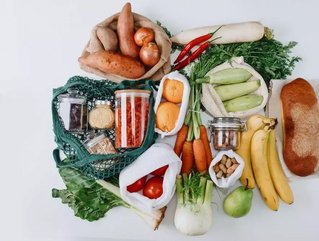 Food Northwest joins the Pacific Coast Collaborative effort to cut food waste in half and highlighting the need for supply chain action...
Formerly the Northwest Food Processors Association (NWFPA), , is a trade association "organized to advance the ability of the food industry to produce and deliver wholesome, safe food from the Pacific Northwest to the world."
The (PCC) is "creating a job-rich and innovative economy that benefits all residents and leads the world in fighting climate change."
Today, the PCC announced that Food Northwest is the first industry association to join the to implement measurable action to cut food waste in half by 2030.
Cutting food waste helps to reduce greenhouse gas emissions, conserves water and land resources, and helps support those who face food insecurity, something Covid-19 has accelerated the need for, with a higher risk of food waste and an increase of Americans seeking food assistance.
With 150 processor members and over 350 suppliers, Food Northwest is one of the nation's largest food processing trade associations. The announcement encourages manufacturers based in Washington and Oregon to build collaborative efforts to reduce food loss and waste in their operations. In 2020, PCC, along with nonprofit resource partners , (WWF), and , called on food businesses and their supply chain partners to join this public-private partnership, one of the largest in the world focused on reducing food waste. 
"With Food Northwest's strong track record of significantly reducing our industry-wide energy use over the past decade, our alignment with the PCC will be leveraged as we work together to deliver against the important goal to reduce food waste," said Mike Meredith, Food Northwest Board Chair and Senior VP, Continental Mills. "Food Northwest members look forward to this long-term relationship."
"The success of food waste reduction depends on cross sector collaboration. Seattle Public Utilities is excited that Food NW is joining jurisdictions, nonprofits and retailers to help our region discover and take needed action to cut food waste," said Liz Fikejs, Senior Waste Prevention Program Manager at Seattle Public Utilities.
"Oregon is highly committed to reducing wasted food," said Elaine Blatt, Senior Policy Analyst at the Oregon Department of Environmental Quality. "We're so pleased that this Oregon-based association has stepped into this critical role and will likely propel other businesses to address one of today's most pressing environmental issues."  
"Reducing food waste is more than smart business – it's the right thing to do. The steps taken by Food Northwest and the PCC are further indication that food suppliers recognize this and are driving a movement to scale meaningful action," said Craig Hanson, Vice President of Food, Forests, Water & the Ocean at WRI. 
"Food waste is a systemwide problem, which means it requires a systemwide response. And that's why public-private partnerships like the PCC West Coast Voluntary Agreement to Reduce Wasted Food are so critical," said Pete Pearson, Senior Director, Food Loss and Waste, WWF. "Waste reduction can no longer be seen as a competitive issue. When all businesses (and citizens) start working together to measure, share data, and reduce waste through cooperation, our progress will be exponentially faster. We're running out of time to get serious on these issues."
From the , " The Pacific Coast of North America represents the world's fifth-largest economy, a thriving region of 55 million people with a combined GDP of $3 trillion. Through the Pacific Coast Collaborative, British Columbia, Washington, Oregon, California, and the cities of Vancouver, Seattle, Portland, San Francisco, Oakland, and Los Angeles are working together to build the low carbon economy of the future. We share ambitious goals for reducing greenhouse gas emissions at least 80 percent by 2050. We back up our commitments with regional action to transform our power grids, transportation systems, buildings, and economies while increase resilience to a changing climate.
"By connecting jurisdictions at the regional level — and connecting states and provinces with cities in the region — the PCC facilitates collaboration on issues that cross borders and jurisdictional boundaries, such as grid integration, a comprehensive electric vehicle charging network, and responding to ocean acidification. We pool policy and technical expertise, share strategies to curb greenhouse gas emissions while growing the economy, and work together to implement them."
Food businesses and manufacturers interested in joining the Voluntary Agreement can visit