Five minutes with Atul Vashistha, chairman of Supply Wisdom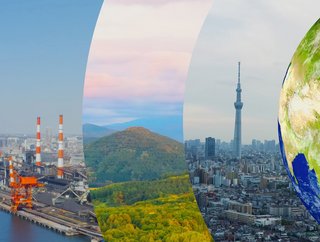 Procurement Magazine speaks to Atul Vashistha, chairman of Supply Wisdom on how he found himself to be in the industry and the significance of ESG
Please could you start by introducing yourself and your role?
I am the founder and chairman of Supply Wisdom, a global technology company that provides continuous third-party risk intelligence, monitoring and actions for enterprises with global supply chains.
I serve on the boards of IAOP, NEA and Shared Assessments. I also recently served as Vice Chair for the US Department of Defense Business Board.
How did you find yourself to be in the procurement industry?

 
It's all comes back to opportunity and exposure. The supply chain is the single greatest lever for both – and procurement is in the driver's seat. That's an exciting place to operate. 
Globalisation has kicked down the walls of the local marketplace – and while this presents an opportunity, it also creates immense risk. As businesses grow their supply chains and partner with third parties around the world, I recognised that lack of visibility was leaving brands exposed. 
Over the last few decades, we've seen this in action with brands under fire for supply chain failures like unethical sweatshops in Asia – or huge environmental disasters. I wanted to help businesses monitor their expanding networks for risks like these – not only for their own resilience but for the good of the world too. 
ESG has significantly grown in its importance in the last decade, where do you see procurement's role being in order to drive positive ESG initiatives?
Procurement has developed into the first line of ESG risk defence for businesses. Procurement's role in driving ESG initiatives begins in the sourcing stage by ensuring the organisation partners with responsible, like-minded third parties. Procurement leaders can identify threats and give business to suppliers with shared values -- such as safe working conditions, low carbon emissions, reduced plastic usage and more. Procurement also plays a big role in continuously monitoring the performance of their suppliers and sub-suppliers. As we've experienced this past year, supply chain dynamics can change at a minute's notice. Procurement's charge is to keep watch and remain agile. 
This is especially critical because an organisation's network of partners becomes central to every ESG promise a business makes. Brands can no longer vow to lessen their carbon footprint without considering suppliers when 70% of emissions come from their supply chains. And promises to instil ethical working conditions doesn't mean much if your manufacturer is still leveraging forced labour in China or failing to pay their employees a working wage.
What are procurement leaders currently doing when it comes to ESG?
Leading procurement teams are continuously monitoring third parties for ESG risks. Historically, leaders relied on point-in-time assessments, on-site audits and supplier questionnaires. Most procurement teams also only monitored for a limited scope of risks (such as cyber and financial). But given the volatility of the last few years, businesses have seen the value in keeping a 24/7 pulse on the entire risk landscape. This includes ESG, location, people and geopolitical risk – and more.
When risk alerts are provided in real-time, procurement leaders can quickly mitigate the threat before harm is done. For example, by learning that a third party across the world has been accused of greenwashing, procurement can quickly re-source to a more sustainable partner – or take steps to help the supplier get on track. This not only protects reputation but guards the organisation from potential disruption to operations or your own ESG goals