The Fair Labor Association: The Human Effects of COVID-19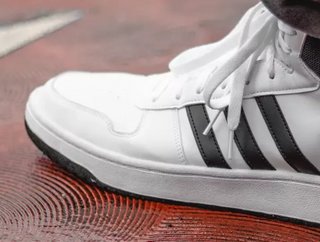 We take a look at the work of the FLA and the factory level human impacts of the global pandemic
The Fair Labor Association (FLA) is a collaborative effort of universities, civil society organisations and socially responsible companies dedicated to protecting workers' rights worldwide. Affiliates of the FLA include popular footwear and apparel brands Nike and Addidas as well as Fruit of the Loom. Since 1999, the FLA's collaborative effort has helped improve the lives of millions of workers around the world. 
Headquartered in Washington, DC, the FLA is an international organisation with offices in China and Switzerland. Since 1999, through this collaborative approach where companies and organisations come together with a united focus on finding effective solutions to labour issues, the FLA has helped improve the lives of millions of workers around the world. 
The FLA places the burden on organisations to voluntarily meet internationally recognised labour standards wherever their products are made. However, they offer their support in ensuring ethical standards are met, and sustainable solutions to abusive labour practices are found by:
Delivering training to factory workers and management,  

Offering tools and resources to companies 

Conducting due diligence through independent assessments

Advocating for greater corporate transparency and accountability throughout global supply chains
Between July and October of 2020, the FLA visited performed onsite assessments at 56 factories and found that COVID-19 resulted in significant negative impacts.
82% of the factories visited experienced a reduction in product orders from buyers
95% reported that they had to reduce working hours or workforce due to COVID-19
Out of the workers that remained during the peak of the pandemic (February 2020 to July 2020), 45% saw a decrease in overtime hours across all factories.
According to FLA, workers who must rely on excessive overtime to make ends meet, as many in China and Vietnam do, the decrease in work hours puts workers and their families in a vulnerable position, most especially during the global pandemic.
The FLA's analyses also showed a gender disparity in factories, with women losing employment at a rate three times greater than men. In 2020, for every male worker who lost a job, three female workers lost theirs.
As the world continues to battle COVID-19 and its many variants, the repercussions to workers could be significant and long-lasting. 
The FLA "urges companies to support factories and workers by providing steady and reliable business and strong channels of communication to understand the pandemic's impact on the apparel and footwear workforce."
The report COVID-19: IMPACT ON APPAREL AND FOOTWEAR WORKERS is useful to anyone looking to understand the impacts of the pandemic at a factory and human level and includes recommendations are for all companies who are in the apparel and footwear industry.