Executive Profile: Mark R. Westfall, The Coca-Cola Company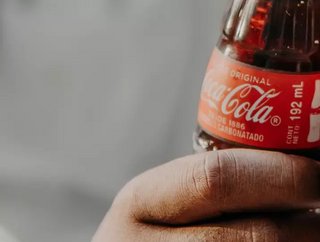 We profile Mark R. Westfall, Chief Procurement Officer and Head of Supply Chain Services at The Coca-Cola Company
Mark R. Westfall, Chief Procurement Officer and Head of Supply Chain Services, The 

Coca-Cola Company
Executive Summary
Mark Westfall, CPO and Head of Supply Chain Services at The Coca-Cola Company, has been with the company for over 10 years. In his previous role of CPO, Westfall managed a $25 Bn annual spend led a team of 450 professionals covering global direct and indirect sourcing/procurement, source-to-pay, and accounts payable organizations for the company.
in September of 2020 Westfall was additionally named Head of Supply Chain Services and currentlyl manages a $30 billion annual spend and leads 300 professions in a global network that spreads across 30 countries. 
During COVID-19, Westfall contributed to the National Minority Supplier Development Council pledge to support Minority Business Enterprises (MBEs) 
Prior to joining Coca-Cola in 2009 as Group M&A Director covering Eurasia, Westfall was with Anheuser-Busch where he worked for eight years. As he did at Coca-Cola, Westfall was consistently promoted to higher levels of responsibility, starting as Senior Manager, and subsequently Director, and withing that same year, jumping to Sr. Director of Corporate Planning & Executive Assistant to the CEO.
During his more than 11 years at Coca-Cola, Westfall has spent time as Group Director of Corporate Finance, Director of Strategic Initiatives for the Office of the Chairman & CEO, and VP of Global Finance & Procurement of Juice Beverages. 
Earlier in his career, Westfall had a brief stint at Ernst & Young LLP as a Senior Strategy Consultant for Strategic Advisory Services.
Education
Westfall holds a BS in Finance (magna cum laude) from the University of Illinois at Urbana-Champaign  as well as an MBA in Quantitative Finance from the Olin Business School at the Washington University in St. Louis.
Westfall is fluent is both English and French, and has earned a Chartered Financial Analyst (CFA) charter designation.
Despite the supply chain challenges brough on by the COVID-19 pandemic, Westfall held fast to his commitment to sustainability and supplier diversity, reiterating his commitment and clearly laying out his expectations and action plan in a blog post where he stated:
"Covid-19 is raising a lot of questions about how we do business throughout the crisis and in the future, but one thing is for sure: we will maintain our long-term focus on sustainability. During the entire first phase of the crisis, we based our actions on our company's purpose, which is to refresh the world and make a difference, and on our commitment to sustainable and ethical sourcing.
"For our agricultural ingredients supply chain, for example, sustainability is rooted in our Sustainable Agriculture Guiding Principles, which include a clear and ambitious set of expectations on Human Rights and Workplace Rights, Environmental Standards and Farm Management. Because we have set public goals on sustainable sourcing, we have been working with our global key ingredient suppliers (sugars, fruit juices, tea, coffee, soybeans) and bio-based packaging suppliers (paper and carton) to increase the share of sustainably sourced volumes from 8% in 2013 to 54% last year.
"Covid-19 has made us think even more about sustainable and responsible supply chain management. We understand that this is not a one-way-street; it requires partnership and mutual engagement. Together with other corporate functions, we pulled together a set of actions that we are taking to support our suppliers, and expectations that we have toward our suppliers to manage through this crisis successfully and with integrity".