EcoVadis and Tealbook Team Up on Sustainability and ESG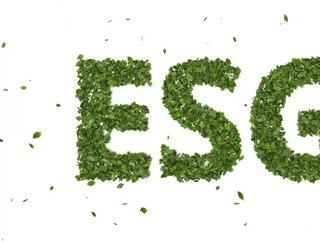 Teaming up with EcoVadis, Tealbook is looking to enhance Sustainability and ESG supplier data
Tealbook, the supplier intelligence platform, and EcoVadis who the world's most trusted sustainability ratings, have created an alliance, looking to merge supplier diversity data and sustainability into one platform for ESG customers.
Stephany Lapierre, CEO of Tealbook, shared with Procurement Magazine how their platform can help with supplier diversity and agility. It's nice to see them add sustainability to the list.
"By leveraging AI and machine learning, Tealbook created a supplier intelligence platform that brings transparency to the supply chain ecosystem. Tealbook can help improve supplier diversity and increase agility, easing the way companies obtain supplier data and empowering speedy informed decision making," said Lapierre.
She further explained that when it comes to supplier diversity and sourcing compliant suppliers quickly, Tealbook's supplier intelligence platform is a powerful aid, allowing you to search for suppliers based on your requirements.
"We built a beautiful, easy to use interface that allows our customers visibility into the vendor master and to gain transparency and visibility across all their suppliers. Reporting, supplier searches and other lightweight functionalities give employees the information they need to better manage things like supplier diversity and react more swiftly to changing conditions, increasing agility."
The partnership will now allow Tealbook to bring EcoVadis' trusted sustainability ratings to Tealbook's supplier profiles and further augment Tealbook's sustainable supplier certifications.
"Many companies are now making significant commitments to review their business practices so they can better support diversity and inclusion," said Daniel Perry, Global Alliances Director at EcoVadis. "There is a new opportunity for procurement teams to step up and impact diversity and inclusion issues across the supplier base. Using EcoVadis' ratings, Tealbook's customers can easily identify which suppliers are prioritizing diversity within their sustainability initiatives."
"Supplier Sustainability and Diversity are two of the core pillars of organizational ESG excellence," said Lapierre. "We are proud to bring the leaders in both respective fields together to provide a single offering to those organizations taking ESG seriously."