EcoVadis: A new era of sustainability-led procurement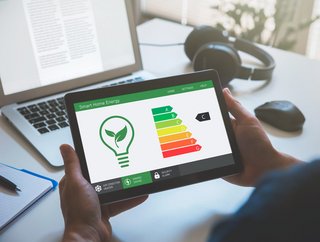 EcoVadis achieves unicorn status, securing US$500mn in investment to further sustainability-led decision-making in global procurement and supply chains
Achieving unicorn status, EcoVadis, a leading provider of globally trusted sustainability ratings, has raised US$500mn in funding led by Astorg and BeyondNetZero, with participation from GIC and Climate Technology Fu.
"We invest in companies that have the potential to combat climate change at scale. We believe EcoVadis has all the critical elements to make global impact and a meaningful contribution to the net zero transition, including a high-quality business model, strong leadership, innovative technology and a bold vision for driving ESG-oriented transformations across supply chains and industries," said Rhea Hamilton, Managing Director at BeyondNetZero.
Marking the fundraising for a sustainable data SaaS company (to date), the investment money will be used to accelerate sustainability intelligence.
"This investment is validation of EcoVadis' model for scaling impact across global value chains, despite the pandemic, geopolitical or financial headwinds," commented Frédéric Trinel, co-founder and co-CEO of EcoVadis.
He added: "We continue to experience record demand as more companies are empowered to integrate the planet and society into their business operations. We expect this investment to enable us to build on our traction to meet companies – including SMEs and private companies – at any stage of their sustainability journey, and collaboratively drive improvement in practices and impact at scale."
A pioneer in the use of sustainability intelligence in procurement and supply chains
As a pioneer in the use of sustainability intelligence for procurement and supply chains, EcoVadis is used by over 95,000 businesses in 200 industries and 175 countries. The organisation helps its clients to monitor and improve not only their sustainability performance but their suppliers too.
Use cases of EcoVadis include Scope 3 carbon emissions management, private equity, ESG-linked loans, supply chain finance, and third-party risk and resilience.
As the organisation continues to experience rapid growth, EcoVadis has become a partner of choice when it comes to sustainability-led decision-making, and will continue to scale its impact and positive influence with the help of its investors and partnerships with Microsoft, SAP, Celonis, Coupa, and Taulia - to name a few. EcoVadis also plans to use the investment to deepen its AI and machine learning capabilities, make strategic acquisitions, and fulfil its vision as a purpose-led organisation.
"We have tracked EcoVadis for many years and have been impressed with its strong leadership position and track record of fast global growth," said Benoit Ficheur, Partner at Astorg.
He added: "Further, Astorg has been the first private equity client of EcoVadis, using its services to assess and measure our portfolio companies' ESG performance and to raise sustainability-linked financing. This partnership has had a transformative impact across our portfolio, contributing to making Astorg one of the leaders in ESG and sustainability across the private equity world. Going forward we see very meaningful opportunities to support the company in its ambition to become the standard for private equity and finance."