ecofashionCORP adopts blockchain tech for traceable supply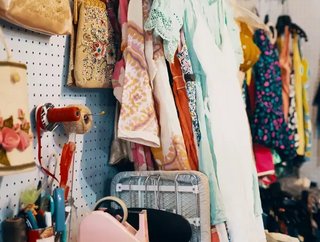 ecosfashionCORP announces its adoption of blockchain technology to further transparency and traceability in the fashion supply chain 
A pioneer in the sustainable fashion industry, ecofashionCORP is leveraging blockchain technology to address the growing demand for brand transparency. The company will facilitate, digitise, and share value chain steps highlighting farms and factories through their house brands for its autumn launch.
The new information provided by ecofashionCORP will be available via a blockchain and AI-based traceability platform. The solution will allow consumers and suppliers to access full product transparency from 'source to story'. 
The platform will feature fully traceable, batch-level data and accompanying third-party certification verification, ensuring consumers and suppliers can verify that environmental and social compliances are being met. 
In addition, the proprietary blockchain helps to streamline data and information efficiently and securely, mitigating risks.
"For nearly three decades, since coining and trademarking the term 'Ecofashion,' my vision and pioneering efforts to transform the fashion industry have culminated into an unparalleled tool to engage consumers in the amazing and import work we are doing at ecofashionCORP. At the intersection of technology and regenerative textiles, we are thrilled to be spearheading this revolutionary next frontier," said Marci Zaroff, Founder/CEO ecofashionCORP.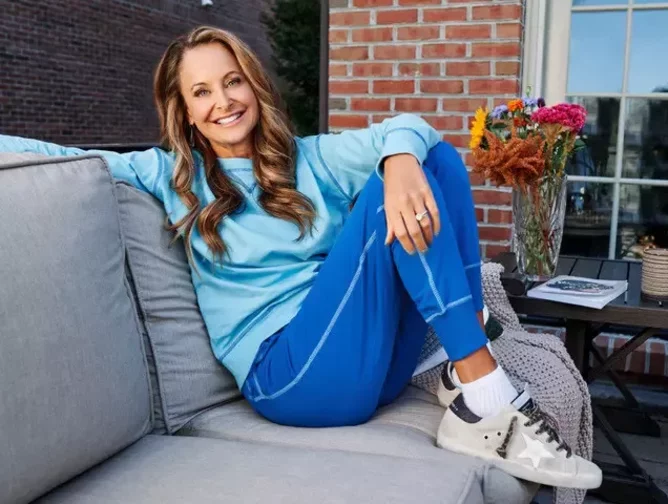 Phase two: Expanding into all textile categories
In the next phase of its blockchain adoption, ecofashionCORP will expand the use of its platform to include all textile categories, with an emphasis on capturing ESG metrics that support the UN's Sustainable Development Goals (SDGs). 
The company will measure carbon, water and energy usage, identifying KPIs for broader reduction targets and sustainability goals. 
ecofashionCORP's platform will allow the company to share externalised data with key stakeholders, integrating traceability across its house brands as well as on behalf of MetaWear B2B brand partners.
To develop the platform, ecofashionCORP has partnered with Producers Market, harnessing their StoryBird e-commerce platform.
"Our StoryBird partnership with ecofashionCORP's house brands is game-changing for the apparel industry – providing its clients and end-consumers with the sourcing and impact details of their clothing, offering customers the ability to choose brands that represent their own values, while building confidence and trust in ecofashionCORP's supply chains. The future of global fashion will demand transparency, authenticity, and storytelling," said Keith Agoada, Co-Founder Producers Market.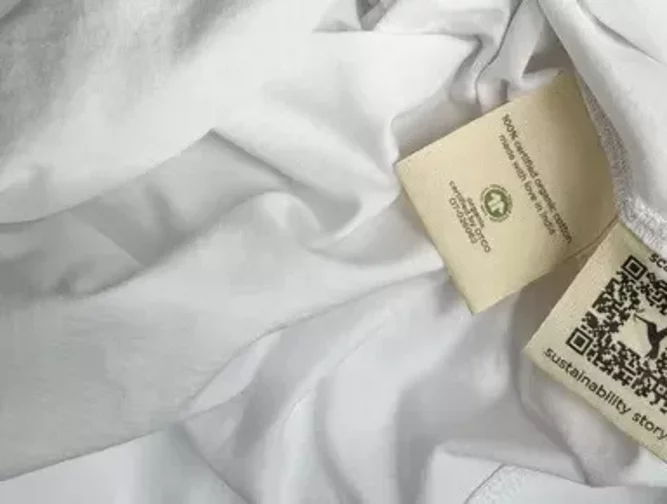 Blockchain in the fashion industry
What is blockchain?
Blockchain, a distributed database shared across the nodes of a computer network. Storing information electronically in a digital format, blockchain maintains a secure and decentralised record of data and information, which therefore guarantees the accuracy and security of data that can be trusted without the need for a 'trusted third party'.
Blockchain solutions collect data together in groups ('blocks') that holds sets of information. Each block has a storage capacity, once filled the bock is closed and linked to a previously filled block forming a chain of data ('blockchain'). With this data structure, an irreversible timeline of data is created.
How is fashion using blockchain?
Blockchain can be used in a number of ways. Currently, the luxury fashion industry is using blockchain to mitigate the threat of counterfeiting by creating a digital identity for every product ('digital twin'), giving each product a traceable product cycle and trusted data.
Blockchain is also being used to increase a brand's sustainability footprint. With 77% of consumers reporting that sustainability is important to them, blockchain offers manufacturers and suppliers a way to store and share information when it comes to the sourcing of raw materials, creating a permanent, digital record that can be easily accumulated and self-validated, as well as being accessible to everyone.