DHL Global Forwarding Initiates 'Book-and-Claim' Certificate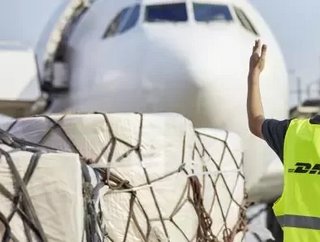 Joining United Airlines' Eco-Skies Alliance program, DHL commits to reducing emissions and compressing its carbon footprint
By 2030, Deutsche Post DHL Group will invest €7 billion to cut its carbon emissions to under 29 million tons. To do so, the logistics expert just introduced a book-and-claim mechanism to help track Sustainable Aviation Fuel (SAF), which plays a critical role in decarbonising the airline industry. The higher an airline's share of SAF, the lower its carbon emissions—in short, the metric tracks true carbon reduction regardless of the company's size or scale of operations. 
Along with other Eco-Skies Alliance organisations, DHL will take steps to purchase a combined 12.87m litres of sustainable aviation fuel this year. Within the decade, the company intends to increase its blend of SAF to more than 30% of total fuel capacity, and by 2050, reduce all logistics-related emissions to zero. 
The Superiority of 'Book-and-Claim' Systems 
Currently, airlines must specially designate and separate their sustainable fuels in order to prove that they meet EU-ETS regulations. While the intentions behind such regulations are good, separate logistics cause environmental and economic harm, as well as being technically unnecessary. Book-and-claim systems, in contrast, remove the requirement for airlines to physically trace SAF fuel through the supply chain. Instead, companies can purchase certificates or credits—and focus their tracking efforts on areas that truly count. 
If companies such as DHL continue to implement book-and-trace mechanisms, we could see the barriers lowering for smaller and less capital-heavy airlines to follow suit. Similar to renewable energy certificates (REC) for green electricity, book-and-trace is poised to balance SAF fuel's potential, administrative burdens, and EU-ETS requirements. 
DHL is already well on its way to achieving its ambitious goals. Compared to 2007, the company has already improved its CO2 efficiency by 35%. "When companies as large as DHL recognise the value in switching to SAF", said Jan Krems, President of United Cargo, "we're another step closer to establishing SAF as a long-term, permanent solution for aviation".
Christoph Wolff, Head of Shaping the Future of Mobility at the World Economic Forum, added that DHL's new book-and-claim mechanism will help push the industry forward. "We need frontrunners like United Airlines and DHL Global Forwarding to put concepts into practice", he said, "so that [book-and-claim systems] can be validated and turned into a formal standard". 
The Future of SAF-Fueled Flight 
In 2021, the Eco-Skies Alliance aims to eliminate approximately 31,000 tons of GHG emissions compared to conventional fuel. DHL is taking additional steps towards sustainability, such as giving preference to carriers with strong environmental performance through its GoGreen evaluation program. In addition, the company is trying to monitor how its fuels are produced, ensuring that they don't interfere with local food production or violate human rights. 
Currently, DHL is trialling its book-and-claim mechanism with select customers, but later this year, the company will open up the system to all who want it. "We are very proud to take another step on our sustainability roadmap towards zero emissions", said Tim Scharwath, CEO of DHL Global Forwarding, Freight. "Through this partnership, we will be able to show how a market mechanism for SAF can help airlines, freight forwarders, and shippers work together to accelerate the transition to a low-carbon, ultimately zero-carbon-emissions transport sector".