Coupa: Sustainable Procurement Software Solutions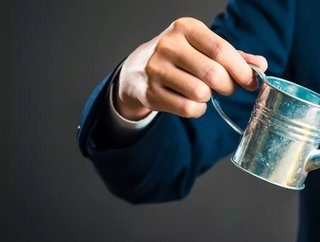 Coupa, driving sustainability by helping companies leverage the power of procurement
Offering a unified, comprehensive, cloud-based platform that provides organisations increased visibility and control over their spend, both direct and indirect, the company's software has connected over one thousand organisations with more than five million suppliers globally.
Founded: 2006 by Dave Stephens and Noah Eisner.
Headquartered: San Mateo, California, with offices throughout Europe, Latin America, and the Asia Pacific. 
Chairman and CEO: Rob Bernshteyn (previously Director of Product Management at Oracle)
Revenue: For fiscal year 2021, Coupa reported $541.6 million
Fun Fact: Co-founders Dave Stephens and Noah Eisner were also both previous employees of Oracle.
Coupa's Business Spend Management solutions eliminate the data silos that limit visibility and often impede improved spend management, unifying supply chain, procurement, payments, and treasury.
Covering purchase to payments on one platform allows for reconciliation of invoices against purchase orders. A holistic view on spend allows procurement teams to leverage spend analysis to move from transactional to strategic procurement and maximise spend categories. 
Supporting modules further help companies better manage spend, such as supplier management, contract management, and contingent workforce management.
With Coupa's BSM solution, the remodelling of supply chains and executing on procurement decisions becomes easier with streamlined processes, such as quickly and easily converting sourcing events into contracts. Digital contracts can then be used to monitor and ensure ongoing compliance.
Sustainable Business Spend Management
Today's procurement teams need to concern themselves with implementing sustainable, ethical procurement practices. From sourcing from diverse suppliers, gaining supply chain transparency and driving innovation, the sustainable procurement to-do list is a long one.
Procurement holds a unique opportunity to drive sustainability. Coupa hopes to leverage this opportunity by empowering sustainable procurement through the Sustainable Business Spend Management (BSM) platform.
Determined through a materiality assessment conducted in 2020 that sought both internal and external stakeholder feedback, Coupa's sustainability strategy is focused on 10 Environmental, Social, Governance (ESG) priorities.
Named on Fast Company's 2021 List of the World's Most Innovative Companies, Coupa feels their greatest opportunity for impact is through the supply chains its software helps to manage. The Business Spend Management (BSM) product platform helps customers integrate ESG considerations across their spend activities and can be integrated across the entire Coupa platform and customer community.
Supplier Diversity, not just for PR
Supplier diversity is about more than social responsibility. It's good for business, driving innovation, reducing the risk of supply chain disruptions, and decreasing operating costs. When done right, supplier diversity can generate competitive advantage.
For help growing business spend with diverse and inclusive suppliers, check out Coupa's diverse business certification guide for suppliers and Diverse Business Directory.