Circulor raises US$25mn to drive responsible sourcing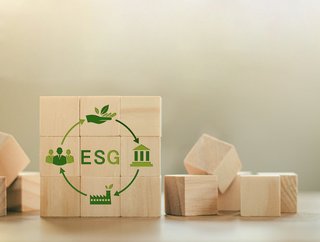 Circulor, a provider of supply chain visibility solutions, raises US$25mn to meet the demand for transparent, secure, and responsible sourcing activities
Announced by Circulor, a leading provider of supply chain visibility solutions has raised US$25mn in its Series B funding round. Led by The Westly Group, the investment highlights the growing demand for transparent, secure, and responsible sourcing activities.
"In times of growing supply chain uncertainty, Circulor's technology helps provide visibility and ESG analytics into complex supply chains to help companies make better business decisions. We're pleased to lead this round and back a technology that provides a critical solution in today's business environment," said Steve Westly, Founder and Managing Partner of The Westly Group.
Data-driven insights
With a growing number of organisations seeking the help of Circulor to gain data-driven insights into business risk, organisations are also striving to increase their responsible sourcing accuracy and enable circular business models with technology.
Currently, Circulor is working with some of the leading organisations from around the world to drive sustainable solutions within their operations, including Volvo Cars, Polestar, BHP, TotalEnergies, and Jaguar Land Rover.
Other key investors alongside The Westly Group include The Heritage Group, Volvo Cars Technology Fund, SYSTEMIQ Capital, Jaguar Land Rover's InMotion Ventures, Future Positive Capital, BHP Ventures, Salesforce Ventures, and 24Haymarket.
Circulor plans to use the new funds to grow its global footprint with a particular focus on the North American market. In the last five years, the company has built a robust network, tracking the provenance, production flow, and greenhouse gas (GHG) emissions of raw materials used in complex supply chains.
"Circulor's technology drives faster and more efficient insights for responsible and circular value chains. The unique Circulor solution helps businesses develop more transparent and resilient supply chains," said John Glushik, Managing Director of HG Ventures.
Since its first funding round in 2021, the organisation has experienced rapid demand and has been named a central partner in the German Federal Government's 'Battery Pass' project. As part of the project, Circular will play a key role in designing the technical inputs and data space.
"We are thrilled to have the support of strong financial and strategic investors. Supply chains are at an inflection point—digital transparency with Circulor can empower companies to track their materials through every step of their supply chains, mitigating risks and ensuring societal stewardship," said Douglas Johnson-Poensgen, CEO and Founder of Circulor.