CDP forecasts a 10-year lag when it comes to climate action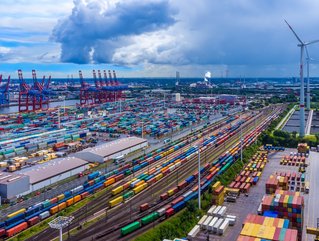 Despite environmental, social, and governance (ESG) targets being a top priority for many, the CDP forecasts a 10-year lag when it comes to climate action
Latest research from an international not-for-profit charity, CDP, highlights the concerning statistics that despite being two years into the 'Decade of Action', only 2.5% of reporting suppliers have approved science-based targets.
"Global warming and environmental changes have the potential to permanently degrade human and natural habitats and create a more unstable world. We cannot address these challenges alone. At L'Oréal, alongside our own sustainable commitments, we are committed to actively supporting our business partners to improve their social and environmental performance and have made participation to CDP mandatory for all our strategic suppliers. We want to inspire others to act, and be a catalyst of change in the beauty sector and beyond," said Nicolas Hieronimus, CEO of L'Oréal.
A lack of corporate ambition and a lack of actionable targets
Despite 28% of companies having low-carbon transition plans in place, 56% of suppliers still do not have any form of climate action targets. With this in mind, CDP believes that it will take at least another decade to ensure that all suppliers reporting in 2021 set climate targets, let alone science-based ones.
CDP attributes a lack of corporate ambition to companies not being able to filter measurement and action down through the supply chain.
"Our data shows that corporate environmental ambition is still far from being ambitious enough. Alongside that, companies have blinkers on when it comes to assessing their indirect impacts and engaging with suppliers to reduce them. Companies must act urgently to cascade action and manage environmental impacts throughout their supply chains to scale the level of action to secure a 1.5°C future. This is essential for the transition towards a sustainable net-zero, deforestation-free and water-secure economy," said Sonya Bhonsle, Global Head of Value Chains & Regional Director Corporations at CDP.
Insufficiency tracking of Scope 3 emissions
With Scope 3 accounting for more than 70% of an organisations emissions, it is vital for organisations to get to grips with effectively measuring and acting on such emissions.
Despite this, 70% of organisations do not know where their Scope 3 emissions are coming from, 90% struggle with identifying the right actions, and 75% don't know what ESG targets to set.
"Companies are insufficiently tracking Scope 3 emissions, despite value chain emissions being more than 11 times greater than emissions resulting from their own operations," commented CDP.
"Only 38% of disclosing companies engage with their suppliers on climate change, and this drops even further to 16% for water security. Just 47% of downstream companies – traders, manufacturers and retailers – are working beyond their first-tier suppliers to manage and mitigate deforestation risks."