Businesses must focus on Scope 3 emissions, says Keelvar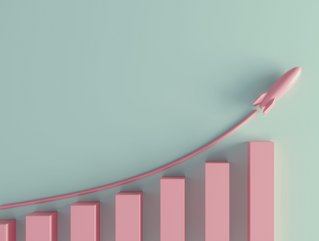 Ireland-based IT company Keelvar has a green goal: to see businesses track their Scope 1 and 2 emissions and focus on the Scope 3 supply chain emissions
IT company Keelvar believes that within the procurement industry, sustainability has 'reached a turning point'. Alan Holland, CEO at Keelvar, recently shared his amazement at sustainability receiving the number one spot as the supplier attribute most likely to increase in value for their organisation.
Keelvar offers procurement teams sourcing optimisation and automation software. Headquartered in Cork, Ireland and founded in 2012, the company has worked with customers including Siemens, BMW and Coca-Cola.
According to Holland, there are some sustainability moves businesses must make if they want to remain popular with forward-thinking customers:
Tracking and reducing emissions
Holland advises businesses to: "Deliver on pledges to track, measure and effectively reduce Scope 1 and Scope 2 emissions – those emitting from a business's own operations or produced through purchased energy – is ambitious in and of itself, and more so for companies operating in resource-intensive industries."
Those are the easier Scopes to track - following them, is Scope 3.
Supply chain emission tracking
Scope 3 tracks emissions across the value chain from across supplier's activities. These are usually far bigger and much harder to track than Scopes 1 and 2, but can account for the largest part of a company's carbon footprint.
"The crux of the problem for sourcing is that the data needed to track Scope 3 tends to be deeply hidden or lost along the supply chain," said Holland.
For a company that wants to begin its green transition, starting at Scopes 1 and 2 is a good start. But the unseen Scope 3 emissions in the supply chain will need more attention and will not escape the scrutiny of independent environmental monitors.
Procurement teams must work with their supply chain partners to create a culture of transparency and sustainable ambition. "Use some creative collaboration and incentivisation strategies, too," suggests Holland.
Click here to read Top 10 Sustainable Procurement Consulting Companies.