Biden behind the wheel: the race to electric cars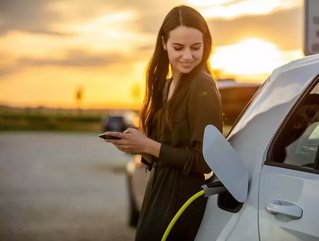 Biden invests $174 billion in the push to get Americans over the speed bumps in the move to electric vehicles. We take a look at total cost of ownershi...
Despite seeing accelerated growth over the last few years, electric vehicles have yet to see a boom, making up only 2 per cent of the new car market and 1 per cent of all cars on the road, including vans, pickup trucks and sport-utility vehicles.
On Wednesday, Biden unveiled a $2 trillion infrastructure plan to rebuild infrastructure, boost the economy, and tackle climate change. By spending $174 billion Biden hopes to get Americans over the speed bumps that are slowing down the move to electric vehicles. Biden believes the US can gain more market share of plug-in electric vehicle sales, currently only one-third the size of the Chinese EV market, and create new jobs in the process.
"His plan will enable automakers to spur domestic supply chains from raw materials to parts, retool factories to compete globally, and support American workers to make batteries and EVs. It will give consumers point of sale rebates and tax incentives to buy American-made EVs while ensuring that these vehicles are affordable for all families and manufactured by workers with good jobs," read The White House statement.
President Biden hopes to squash this "you first" mentality by lowering the cost of entry through tax credits, rebates and other incentives for individuals, businesses and governments. He also hopes to ease concerns on the availability of charging stations, aiming to build a national network of 500,000 EV chargers by 2030. 
Through a new Clean Buses for Kids Program at the Environmental Protection Agency, and with support from the Department of Energy, Biden's plan will also replace 50,000 diesel transit vehicles and electrify at least 20 per cent of the US's yellow school bus fleet. The investments are the first move towards the goal of 100 per cent clean buses.
And it seems once again that Biden and his administration understand the power of procurement. The plan also looks to "utilize the vast tools of federal procurement to electrify the federal fleet, including the United States Postal Service." 
"The top three reasons consumers give for not buying EVs are lack of charging stations, time to charge, and the cost of EVs," said Sam Abuelsamid, an analyst at Guidehouse Insights. "They seem to be really emphasizing all three. So, overall, it looks very promising."
Total Cost of Ownership
It's a concept procurement professionals know well. When procuring assets, a longer scope that accounts for both direct and indirect costs ensures you get the most value for your dollar over time. 
Electric vehicles can cost up to $10,000 more than comparable gas and diesel vehicles. However, research has shown that electric vehicles cost less to own as electricity is cheaper on a per-mile basis and also require less routine maintenance than standard combustion-engine cars. Gone are the days of routine oil changes. Sweet. 
However, the battery represents the single most significant cost of an electric vehicle, coming in at around $15,000 for a midsize sedan, something which is expected to continue to drop but may require another technological breakthrough before we see a more drastic price drop.
And then there's the issue of convenience and the fear of running out of juice. Gasoline stations are widely available, and it takes only minutes to fill up a vehicle. Comparatively, charging an electric vehicle is both slower and more difficult. However, according to Nature International Journal of Science, "A fully-charged battery in an existing, affordable EV is enough to get 87 per cent of American drivers where they need to go throughout the day."
When it comes to making the switch from combustion to electric, there's a lot to take into consideration. Luckily, PG&E offer a handy little total cost of ownership calculator for 52 vehicles on the California market, including hybrids. They even help you to see if you're eligible for incentive programs.
Clean Technica publishes total cost of ownership forecasts. Check out their 5-year Tesla Model 3 Vs. BMW 3 Series & BMW 4 Series comparison here.