BCG's sustainability framework for public sector procurement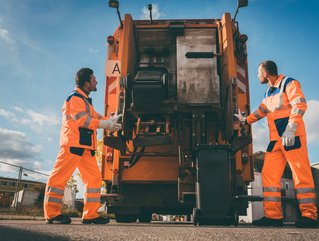 Boston Consulting Group (BCG) report on greening-up public sector procurement shows immense net zero challenge, and sets out a framework for sustainability
In the global drive to net zero carbon emission, Scope 3 emissions in the supply chain gets a lot of attention. The figure that's nearly always lobbed into any such discussion, like a hand grenade, is that the typical supply chain accounts for 80% of a company's carbon emissions.
And then matters usually turn to how businesses can meaningfully determine the sustainability credentials of upstream and downstream vendors in the value chain.
It's an important conversation, for sure, but what it nearly always lacks is detail - actual figures that show the scale of the challenge that lies ahead. But that seems to be changing now.
In a recent paper analysing the enormous benefits and sizable challenges that lie ahead in sustainable public procurement, the Boston Consulting Group (BCG) has given us some very real numbers on which to hang our breathing apparatus.
Governments output 15% of GHGs - BCG
In a paper called Mission Possible, BCG estimates that every year, governments around the world spend about US$11tn to buy defence and security equipment, waste management services, fuel, electricity, construction materials, and other goods and services that they need to operate.
It says that annually, all of this activity produces around 7.5bn tons of direct and indirect greenhouse gas (GHG) emissions, roughly 15% of the world's total.
And remember, this number refers to just one function of supply - procurement - and just one aspect of procurement - the public sector. It shows the gargantuan scale of the sustainability challenge that lies ahead for all of supply chain.
Among the headline findings in the BCG reports are that:
69% of public procurement's GHG emissions comes from six industries - defence and security; transportation; waste management; industrial products; and utilities.
In defence, public procurement accounts for 95% of revenues, while in waste management the figure is 60%.
Public procurement is complex and highly decentralised, and often takes place at regional or local levels, making it difficult to devise coherent decarbonisation strategies.
Green procurement is cheap, says BCG
But the positive news, says BCG, is that much of public procurement's GHG emissions can be reduced at a reasonable cost. It says 40% of emissions can be cut for just $15 per con of Co2, and that greener procurement activities will raise costs by no more than 6% in the run up to the 2050 net zero target.
BCG also stresses that pursuing net-zero goals in public procurement will boost the green economy, estimating that it will attract $US4tn in new investment, 3 million new jobs and will contribute $6tn to global GDP.
"Overcoming the challenges of greener public procurement will take a concerted effort on the part of procurement officials at all levels of government," says Joerg Hildebandt, BCG MD and Senior Partner Middle East, and who was advisor on the Mission Possible project.
To help public sector procurement officials work towards net zero targets, BCG released a framework that can be applied to procurement functions at all levels of government - central, regional, and local.
Net zero collaboration key - BCG report
"The key is collaboration," says Hildebandt. "Reaping the full benefits of green public procurement will happen only if all stakeholders across the entire public procurement ecosystem work together to set and reach their net-zero goals."
Top of the list in the six-point framework is the advice that transparency is needed in baselines and targets.
"Procurement organisations must gain a clear understanding of the status of their direct and indirect emissions," says says Hildebandt. "This requires collecting data from internal sources as well as suppliers and developing a baseline of current emissions.
"Organizations should then assess the costs of their decarbonization efforts and determine the economic stimulus to be gained from them. Such analysis helps set targets, by prioritising the most heavily emitting suppliers."
The BCG also urged organisations to develop an abatement roadmap that outlines the emissions-reduction steps, such as using alternative fuels, integrating renewable energy, and adopting new technologies.
And it strongly suggests that they should also set out a carbon-abatement roadmap, outlining emissions-reduction steps, such as using alternative fuels, renewable energy sources and new technologies.
BCG lays out sustainability framework
Other points in the framework include:
Set procurement standards for products, services, and projects, by including criteria around renewable energy use and targets for carbon reduction in the production of materials.
Work with industry coalitions to promote decarbonisation across key industries. It gives the Industrial Deep Decarbonization Initiative (IDDI) as an example.
Realign the organisation's governance to develop clear decision rights, responsibilities, and accountability for achieving decarbonisation goals.
Of course, no framework will make a jot of difference unless organisations take personal responsibility - and positive action - around sustainability.
Nonetheless, the BCG framework is a welcome addition in the quest to cut carbon emissions in the supply chain.