BCG: Why the First Year Matters for LGBTQ+ Employees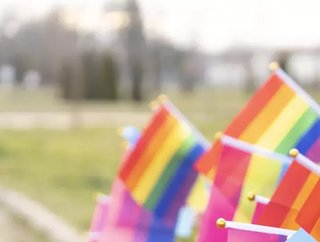 A survey by BCG finds that workers who do not 'come out' during their first 12 months aren't likely to come out at all. We take a look at why it matters.
A global survey by BCG of approximately 8,800 people in 19 countries, [email protected] Barometer, found that as most workers come out either during their first 12 months on the job or not at all, when it comes to creating a culture of inclusivity, time is of the essence.
Across the countries surveyed, an average of 70% of LGBTQ+ respondents said that they came out either during the hiring process or within the first twelve months of starting their new job.  Just 10% came out after the first year, and the remaining 20% stayed closeted. 
The trend was observed across most of the countries surveyed. Exceptions included:
China- 56% of LGBTQ+ respondents said that they had come out by the end of their first year at work.
India- 36% of LGBTQ+ respondents said that they had come out by the end of their first year at work.
It's important to note that the survey sample was not representative of the overall population or all industries but was intentionally skewed toward employees who possessed relatively high levels of education and worked in corporate settings. Respondents tended to work for companies that had relatively advanced LGBTQ+ policies and programs. The survey also covered trans and gender-nonconforming employees, shedding light on significant challenges that members of this group face.
Why is it important that people 'come out' at all? Can't we all just mind our own business? BCG's article, "Why the First Year Matters for LGBTQ+ Employees," summarising survey findings says creating an environment in which employees feel comfortable sharing their identity carries significant rewards.
Research by BCG as well as others that found that inclusive cultures are associated with reduced employee turnover and more successful teaming.
"Our survey found that LGBTQ+ employees who are out at work are more empowered and feel more comfortable about speaking up, being themselves, and building close friendships at the office," said Gabrielle Novacek, a BCG managing director and partner and a coauthor of the article. "We believe that this in turn leads to more productive teaming and reduced employee turnover."
The report also clarified that coming out is not a singular event but a journey defined by daily decisions and interactions. Even after taking the step of sharing their identity at work, many LGBTQ+ individuals choose to, at times, keep that information to themselves. 
Across the countries surveyed, about one-fourth of those who described themselves as mostly out at work said that they would on occasion lie, omit details, or avoid answering questions about their sexual orientation.
Walk the DEI Walk
"The good news is that companies can help ensure that employees feel comfortable bringing their authentic selves to work from day one," said Elliot Vaughn, a BCG managing director and senior partner, the global leader of [email protected]—the firm's network for LGBTQ+ colleagues and allies—and a coauthor of the article. "The key is to foster diversity, equity, and inclusion at all stages of the employee journey. These actions signal that the company is actually 'walking the walk' when it comes to building an inclusive culture."
To foster inclusivity and encourage employees to be comfortable being out, the article outlines concrete actions that companies can take across the employee life cycle.
These include:
Foundation.

Ensure that the right HR policies and supportive infrastructure are in place and are communicated effectively.

Recruiting.

Focus on building a truly diverse workforce, including making targeted outreach to LGBTQ+ candidates and giving them support throughout the process.

Onboarding.

Immediately connect LGBTQ+ employees with mentors who can help them navigate their careers and be a resource in managing any concerns or issues.

Day-to-Day Work Environment.

Create a respectful, inclusive culture, with a structured program in place for allies that offers, among other things, sensitization training on diversity, equity, and inclusion.

Continued Engagement.

Include regular and frequent expressions of support for, celebrations of, and events that recognize the Pride movement, and support broader LGBTQ+ rights and inclusion as a regular component of the company's calendar.

Download the full report here.