AVEVA unites leaders to talk tech and sustainability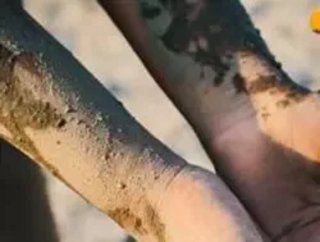 Hosted by Robert Opp, chief digital officer at UNDP, AVEVA united industry leaders to talk tech, sustainability and the power of a connected workforce...
Hosted by Robert Opp, the chief digital officer at the United Nations Development Programme (UNDP), convened industry experts including leaders from the UNDP, Schneider Electric, PETRONAS and Verdantix to discuss how organisations are leveraging tech to drive sustainable practices, reduce carbon footprint and hit their green ambitions for a more sustainable future.
Although things had started to shift to a more sustainable mindset prior to the global pandemic, Opp says, "Since then, we've really seen a surge in these approaches that are being driven by the thriving digital innovation that we see. As people and governments have rushed to respond to cope with the terrible tragedy, they have also spurred a lot of innovation that is really being driven by digital technologies available to us."
The talk was to focus on how companies can reimagine business models with an aim to not only achieve financial objectives but do so sustainably.
Opp shared his sentiments, "I think it's no exaggeration to say that today we're experiencing unprecedented and accelerating changes in our environment. These are being driven by unprecedented levels of inequality and the fact that a good portion of the world's population are still not able to access basic services like financial services. It's also in terms of the climate shocks that we see that over 60 million people are affected annually by extreme weather events. And if that weren't enough, we see the Covid-19 pandemic and the incredible tragedy that is endemic worldwide. At least 70 million people have joined the ranks of extreme poverty because of the Covid-19 pandemic, and now, as we see a vaccine on the horizon, the challenge for us all is how are we going to recover globally from this."
As Opp explained, the power of the technology available at our disposal can have an impact on peoples lives. " It's not only the individual technologies. It's actually the convergence between them where we start to see incredibly powerful business models and opportunities emerge that have the potential to impact on people's lives."
In 2015 the global community approved a list of 17 Sustainable Development Goals, "saying this is what humanity stands for in terms of our relationship to each other and our relationship to the planet. This is what drives us at the United Nations, and these goals provide a rallying call for the entire world."
From the , "The are a universal call to action to end poverty, protect the planet and improve the lives and prospects of everyone, everywhere. The 17 Goals were adopted by all UN Member States in 2015, as part of the 2030 Agenda for Sustainable Development which set out a 15-year plan to achieve the goals.
However, progress is slow, further emphasising the need to get further faster with tech, and to bridge the digital divide. "Today, progress is being made in many places, but, overall, action to meet the goals is not yet advancing at the speed or scale required. 2020 needs to usher in a decade of ambitious action to deliver the goals by 2030."
The Digital Divide
While the convergence of new technologies created opportunities to increase agility and create more resilient supply chains, as Opp pointed out, "If you're not on the right side of the digital divide, in other words, if you are unconnected or you do not have the ability to use your device or the skills to use it or you can't afford to use it, you're going to be left out. So one of the big issues for us, that we see globally, is the need to bridge the digital divide."
Opps says we can expect the current inequalities we see will continue to rise if we don't make a concerted effort to reach out. "A fundamental part of the Sustainable Development Goals is about leaving no one behind. And so, we must close the digital divide, and we must use digital approaches that can include the entire population."
He also noted that cross-sector engagement and the creation of ecosystems is critical to success. "At the UN, we are actively looking to recruit across sectors in the overall effort to push towards the Sustainable Development Goals, to assist our work in reaching the world's poorest people and make sure that we are leaving no one behind."
Technology; Building a Sustainable Future
Craig Hayman, CEO of AVEVA, brought the conversation back around to leveraging technology to build a sustainable future. "I think this is a strategic choice, where you believe you can convince yourself that economic growth can support environmental sustainability. And as a business, as a CEO, you decide that you can serve shareholders, you can also serve employees, you can serve customers and you can also serve the communities in which we all work and live."
Joining the United Nations Global Compact, Hayman is targeting several of the Sustainable Development Goals related to AVEVA's work: clean water and sanitation, affordable and clean energy, industry, innovation and infrastructure, and sustainable industries and communities.
Speaking to the issues of data collection caused by disparate systems, Hayman says, "It is not realistic to say you can magically coalesce all into one system. However, advancements in things like AI and cloud capability will help to bring this data together and allow operators to understand the data, and predict what is going to happen. For the first time, we can now start to do that in the industrial sectors."
Hayman further underscored AVEVA's commitment to sustainability and social responsibility by announcing it has joined the Business for Social Responsibility (BSR,) a global non-profit that works with an estimated 250 like-minded member companies to support business leaders in their efforts on climate change and women's empowerment.
As for how AVEVA is leveraging technology for sustainability, Hayman points to their work in Nava Raipur Atal Nagar, India, where AVEVA software is powering a , a more resilient and transparent IoT enabled ecosystem with sustainability at its core. 
Before bringing the meeting to a close, Opps offered a final observation on "the breathtaking use of digital technologies" to power new efficiencies and the accelerated pace at which they are evolving before reminding us all of the imperativeness of action.
"The last observation I would make is around this impact of Covid-19. I don't want to minimise at all the tragedy of this global crisis that is unprecedented, at least in modern times.
"For the first time since 1990, we are seeing a reversal in human development, and that is something that we at the UNDP track every year in our human development index. This is the first time we've gone backwards. And yet, but there is an amazing opportunity here of disruption and innovation that I think we are witnessing.
"In the response to this crisis, what we're seeing is that digital comes forward and is really starting to have an important impact. If we look optimistically at the situation, we look forward to hoping that out of this disruption comes the opportunity not only to get back on track to where we were but potentially even to become stronger and follow a steeper trajectory toward the Sustainable Development Goals in 2030.
"We really believe that Covid-19 is a disruption that we have to take advantage of - to not just build back better but build back greener as well."
[Box-out 1]
[End of Box-out 1]
[Box-out 2]
[End of Box-out 2]
[Ends]