Amazon furthers its procurement of renewable energy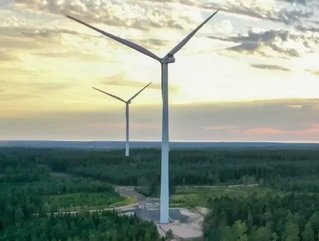 Increasing its renewable energy procurement by 40% in one year, Amazon announces 18 new projects in the US, Nordics, Italy, Spain and Northern Ireland
Increasing its renewable energy portfolio with the announcement of 18 new wind and solar energy projects, Amazon is the world's largest corporate procurer of renewable energy. In total the multinational technology company has 274 projects around the world producing enough energy to power over three million homes in the US.
What does this mean for Amazon?
With the company's new projects in the US, Finland, Germany, Italy, Spain, and UK, Amazon will add 5.6GW of new renewable energy capacity in 2021, moving the company one step closer to 100% renewable energy by 2025 (five years earlier than the original 2030 target). 
"Amazon is wasting no time demonstrating that the company is fully committed to a clean energy future," Gregory Wetstone, President and CEO of the American Council on Renewable Energy.
These new projects will see Amazon increase its supply of renewable energy for its corporate offices, fulfilment centres, and AWS data centres. In addition, the new projects will help Amazon meet its commitments to produce the volume of clean energy equivalent to what is used by every customer's Echo device. 
"For the second year in a row, Amazon has set new records as it works toward fully powering its operations with renewable energy by 2025, five years ahead of schedule," said Miranda Ballentine, CEO of Clean Energy Buyers Association (CEBA). 
"We are moving quickly and deliberately to reduce our carbon emissions and address the climate crisis," said Kara Hurst, vice president of Worldwide Sustainability at Amazon. "Significant investments in renewable energy globally are an important step in delivering on The Climate Pledge, our commitment to reach net-zero carbon by 2040, 10 years ahead of the Paris Agreement. Renewable energy projects also bring new investment, green jobs, and advance the decarbonization of the electricity systems in communities around the world."
Meeting its Climate Pledge commitment
In order to meet its Climate Pledge commitment, Amazon is driven to reduce its emissions across its operations, taking real business actions and establishing a strategy to source 100% renewable energy to power its operations. 
Amazon's actions include:
Delivering its Shipment Zero vision to make its shipments net-zero 

Purchasing 100,000 electric delivery vehicles

Investing US$2bn in the development of decarbonising services and solutions through the Climate Pledge Fund