ADVA launches sustainable supplier programme focused on CO2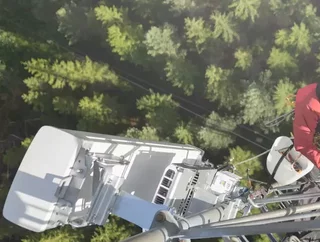 ADVA announces its launch of a new sustainable supplier programme as part of its ongoing commitment to reducing carbon emissions
In an announcement made by ADVA, the German telecommunications company has launched a new sustainable supplier programme as part of its ongoing commitment to radically reduce carbon emissions.
With this commitment, ADVA extends its holistic sustainability strategy upstream in its supply chain and also forms a key step in the organisation's commitment to becoming carbon neutral.  
What will the programme involve?
Launching its new programme in cooperation with its finance platform partner, Traxpay, ADVA will be offering financial incentives to its suppliers who meet strict criteria for minimising environmental impact. 
The programme will also help to strengthen ADVA's supply chain during unprecedented logistics challenges - materials shortages and the global semiconductor crisis.
"The sustainable supplier program is another milestone in expanding our environmental, social and governance (ESG) activities and ensuring environmentally friendly supply chain management. Everyone needs to play their part to fight climate change and so we're rewarding our suppliers who share our dedication to taking urgent action now. Our commitment to setting and meeting strict emissions targets has made ADVA one of the world's leading systems vendors when it comes to sustainability. Now we're also incentivizing our suppliers to prioritize the future and meet the highest standards in the industry for carbon reduction," said Klaus Grobe, director, global sustainability, ADVA.
ADVA: Committed to the ambitious goals of COP26
ADVA's sustainable supplier programme forms part of its commitment to the most ambitious goals of the COP26 Glasgow Climate Pact - limiting global temperature increase to 1.5°C above pre-industrial levels.
ADVA became one of the first telecommunications technology suppliers to have its target approved by the Science Based Targets Initiative (SBTi).
To evaluate its activities ADVA will leverage IntegrityNext software and work with its partner NORD/LB to ensure financial security. 
"With our new initiative, we're empowering our suppliers to make a significant difference. Our sustainable supplier program motivates them to reduce the environmental impact of their business and helps them achieve sustainable success. It will also make a decisive contribution to maintaining robust supply chains, especially in the current era of global material shortages," commented Steven Williams, director, treasury and investor relations, ADVA. 
"Since 2017, ADVA has held a Gold TIA rating and last year we achieved our first EcoVadis Platinum rating. Now, we're widening the scope of our efforts. Alongside our partners Traxpay and NORD/LB, we're rewarding sustainable suppliers for their ESG activities and encouraging other companies to help tackle this most urgent challenge," added Williams.