Achieving a net zero economy with Green Public Procurement
By Charlie Steer-Stephenson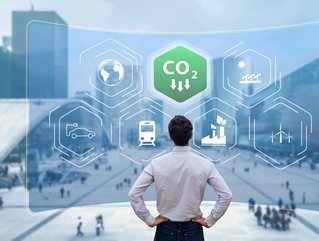 We look at how Green Public Procurement strategies can help governments and businesses achieve a net zero economy and establish a sustainable supply chain
Public procurement is a major expense for public authorities across the world, covering about 16% of Gross Domestic Product (GDP) in Europe. At the same time, public procurement is responsible for 15% of global greenhouse gas emissions according to the World Economic Forum.
This means that governments who are prepared to support the advancement of low-carbon technologies, for the sake of making public procurement more sustainable, can radically strengthen eco-innovation on a global scale.
With the ongoing emphasis on building a resilient and sustainable supply chain, procurement professionals have an important part to play in sourcing and purchasing high-quality, environmentally-friendly goods – a practice called Green Public Procurement (GPP). By reducing greenhouse gas emissions, generating less waste, and sourcing the most sustainable products, GPP offers businesses and governments a direct procurement strategy to increase resilience within the supply chain.
Green Public Procurement strategies on an international scale
GPP commitments are completely voluntary, but the practice still requires clear criteria for procurement professionals to be able to follow. Since 2008, the European Commission has developed over 20 GPP criteria to support EU countries implementing GPP practices.
As a result, a number of EU countries began reporting the environmental, social, economic and political benefits they experienced. For example, if all IT purchases in Europe followed the example of the Copenhagen City Council and the Swedish Administrative Development Agency, energy consumption would be cut by around 30 terawatt hours – that's the same as four nuclear reactors.
The scope of GPP reaches beyond Europe. Countries within the Organisation for Economic Co-operation and Development (OECD) began introducing sustainable procurement policies in the early 2000s, such as the Johannesburg World Summit on Sustainable Development and the Marrakech Task Force on Sustainable Procurement.
Earlier this year, the World Economic Forum drafted another green procurement framework advising governments across the world on how to use GPP to achieve a net zero economy.
"Achieving net zero will require collaboration between governments and companies. Importantly, this report shows that the transition to green public procurement benefits all stakeholders. The transition to green procurement practices shouldn't be perceived as a cost burden for industries and the public sector, but rather as something that creates long-term sustainable economic growth," said the World Economic Forum's President, Børge Brende.
Green Public Procurement will have positive financial outcomes too
Although the introduction of new green technologies is expected to raise procurement costs by 3% initially, this premium will decline over time as net-zero products become more cost-efficient. The World Economic Forum estimates that GPP will boost global GDP by US$6 trillion by 2050. Clearly, there are economic as well as environmental benefits to the GPP movement.
Freshfields Bruckhaus Deringer is a leading international law firm offering clients procurement advice for the most complex projects. This includes market-leading expertise on public procurement strategies for public and private clients in various sectors, from public health and transport to infrastructure and defence. Kate Gough, Partner at Freshfields, has recently been invited to join the Expert Trade Advisory Group on government contracting as a demonstration of the company's international proficiency.
Recognising the global importance of meeting environmental, social and governance (ESG) goals, Freshfields' encourages responsible procurement strategies for the benefit of its partners – financially as well as ethically.
Freshfields recently advised Defra, the UK government Department for Environment, Food & Rural Affairs, on the procurement and financing of the 14-mile Thames Tideway Tunnel without having an adverse impact on the environment or society. The company is devoted to meeting businesses' financial needs, while showing that clear and responsible procurement guidelines are the best way to create a resilient and sustainable supply chain.
By preparing to invest more time, and initially more money, into GPP - whether that's due to investing in green technologies or expert public procurement advice - governments and businesses can have a transformative impact on the evolution of a net zero economy.
Tune in to our Procurement & Supply Chain LIVE event in October 2022 to hear more about procurement strategy from David Ford at Freshfields.