5 Minutes With: Jack Macfarlane, CEO, DeepStream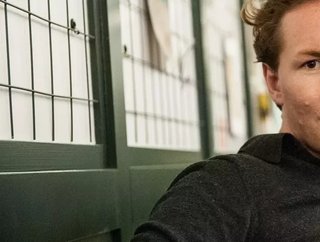 Procurement Magazine speaks with Jack Macfarlane, CEO and Founder of DeepStream
Governments all over the world are pushing organisations to be more sustainable, what do you think supply chain and procurement organisations will need in order to achieve these goals such as zero-carbon shipping by 2040?
The demand to "go green" across the board will only accelerate and the industrial business world has to be at the epicentre of this. Procurement teams in particular will have to find transparent ways of working. Transparency and access to information will drive collaborative processes which in turn encourage purchasing decisions that take into account carbon-related criteria.
In terms of what procurement teams need, I think that integrating carbon-related criteria in the selection process of suppliers will be key. Procurement processes in the industrial supply chain are often very complex, with high volumes of information being exchanged with suppliers before getting to any "award" decision. Furthermore, automating the informational flows in the evaluation process of selecting suppliers, such that carbon-related criteria are not ignored, is essential. Businesses need real-time governance and visibility around how their procurement departments are making these choices.
To this end, businesses are increasingly adopting digital procurement/ RFx software to replace email chains. Buyers need to be able to find and source new suppliers who are willing to demonstrate sustainability credentials. Using digital platforms with low barrier engagement is important to keep supplier behaviour sustainable and introduce more competition into the market.
Do you think that these goals are realistic and obtainable?
Yes, I do believe so. We are already seeing our big partners such as Britishvolt, Xos Trucks and Maersk adapting to these more innovative and sustainable ways of working.
This change is already in motion and companies are increasingly being held accountable by public opinion and governmental commitments. Businesses are beginning to understand that the days of wasteful practices and unregulated carbon emissions are over. Better digital tools lead to greater transparency, which means that suppliers have nowhere to hide when it comes to emissions. This will accelerate our collective journey towards net-zero.
Where do you see within supply chains and procurement needing the most focus when it comes to sustainability?
The focus needs to be on transparency of the supplier selection process. This is absolutely critical in terms of ensuring that purchasing decisions by businesses are being done in line with their organisations' goals, such as sustainability.
When this is carried out via email, businesses are pretty much blind to how their procurement departments are selecting suppliers. Up until now, there has been no control and no ramifications as procurement processes are not auditable. 
When clear ESG standards are put in place within this procurement RFx process of engaging and evaluating suppliers, the pressure on the supplier market to 'go green' is increased (and commercially incentivised).
As we look to 2022, where do you see the focus being for supply chain and procurement organisations for their sustainability agenda?
It will take time, however ensuring that carbon and sustainability-related factors of suppliers are taken into account in the procurement RFx process will become more pervasive in how procurement departments are required to operate. 
Factoring these in, alongside the more traditional supplier selection metrics (cost, quality, time to delivery, etc.), sustainability will come much more into focus - and likewise under much more scrutiny. For example, we will start to see businesses putting equivalent weight on the carbon ramifications of their suppliers in delivering products and services to them, rather than just focussing on the carbon ramifications of their own business in a silo (and thereby ignoring the supply chain which they rely on).
In this endeavour, businesses will engage more and more with technology providers who can facilitate these green objectives. We are already seeing software technology solutions grow in this area - both established businesses like Ecovadis as well as more nascent companies such as Aklimate and Variable.co