5 Minutes with: Beth Morgan, Founder & CEO at boom!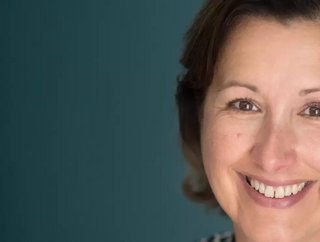 Beth Morgan, Founder & CEO at boom!, a global community with a vision to empower women in supply chain shares advice for women, and men in supply chain.
Beth Morgan is the Founder & CEO at boom!, a global community with a vision to empower women in supply chain for the benefit of all. Their members represent all supply chain and procurement functions and span multiple industries across 42 countries, bringing a rich diversity of experience, thinking and ambition.  
What's your favourite piece of advice for women in procurement and supply chain? 
"Acknowledge where your strengths lie so you can put them to work in a focused and purposeful way. You will be more likely to seek out opportunity, and letting other people know means that opportunity will also come knocking on your door. When I interviewed Maria Pia De Caro from Unilever for our 'Be Inspired' series for the boom! community, she summed this up brilliantly by suggesting you ask yourself, "what makes you extraordinary?" A simple but incredibly powerful and revealing question." 
What's your favourite piece of advice for men in procurement and supply chain? 
"Be a better ally. Creating inclusive workplaces where everyone can thrive comes down to all of us – men and women. Although we all have to do our bit to help create positive, effective cultures, practices and behaviours,  male leaders have a particularly important role to play here in setting the agenda for gender diversity, enabling practical change and establishing accountability."   
What inspires you or gives you hope for the future of women? 
"Seeing action that influences change. The results of the latest Gartner Women in Supply Chain survey shows that 73% of responding supply chain organisations have a diversity, equity and inclusion goal related to attracting, developing, retaining and advancing women. That's an unprecedented number. We see this in action through what we're learning within the boom! community, and it's great to be able to share best practices and collectively learn from what's happening across the profession." 
What's your personal mantra? 
"For me, it's all about never-ending self-improvement. To stand still and let the grass grow under my feet is something I never want to do. I'm constantly seeking out new opportunities to learn, both in my personal and professional life. Sometimes that's taken me way out of my comfort zone and hasn't always been easy, but every situation presents a learning opportunity." 
How do you ensure you maintain a balanced, healthy life? 
"If we've all shared something this year, particularly in supply chain, it's been the challenge of managing a healthy work-life balance – how to successfully achieve that has certainly been an ongoing topic of conversation in the boom! community. The most powerful hack for me is to draw clear boundaries – and stick to them. Yes, we need to get the job done, but it's so important to make time to decompress and recharge. As managers and leaders, it's particularly critical that we model this for our teams." 
A new survey sponsored by boom! Global Network
The survey, The Post-Pandemic Workplace: The Supply Chain Profession's Perspectives aims to uncover and share perspectives on:
The impact of the COVID-19 pandemic on working practices and employee performance and well-being.
Future workplace location preferences and benefits.
The impact of remote working on career progression opportunities.