Zycus: 4 challenges for launching new procurement products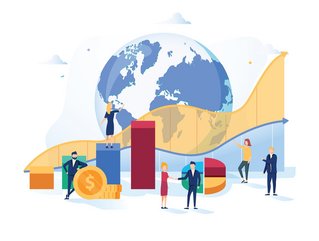 Discover four key challenges for procurement functions looking to launch new products according to leading source-to-pay (S2P) software company, Zycus
In the age of rapid digitalisation and modernisation, there are few among us that have not had to face the challenges of launching a new product. "For procurement officers, this can be a particularly daunting task," says Zycus.
The company adds: "Launching new products can be challenging, but it's in the best interest of companies to make sure that procurement plays a central role. Procurement departments are often overlooked when introducing innovative ideas or developing successful innovations for their clients."
Discover four challenges procurement leaders face when it comes to launching new products according to Zycus:
1. Unreliable suppliers
Fundamental to a successful launch are reliable suppliers. Lack of a suitable assessment method during the early stages of a product launch can put the entire project at risk of failure.
"This is often due to the fact that suppliers are constantly changing, and it can be difficult to keep up with the latest changes," commented Zycus.
Organisations should look to conduct multiple supplier assessments during the pre-launch phase, gathering reliable data that can be analysed to make informed decisions, instead of assumptions and guesses.
2. Late to launch
Both financial and non-financial losses can occur if an organisation is late to launch its new product as a result of not efficiently seizing the available opportunities.
"For example, if a company delays the launch of a new product, it may miss out on first-mover advantage and market share. Additionally, it may incur higher costs due to increased competition," noted Zycus.
Opportunity cost is an important consideration for organisations, those that understand the cost and benefits of avoiding late launches can make more informed decisions when it comes to market launches.
3. Under budgeting launch costs
When introducing new products, it is important to make accurate cost estimations to ensure a timely launch.
Many factors can impact the accuracy of costs:
Project complexity
Experience
Data availability
While considering these factors can help ensure the highest level of accuracy, the elimination of the uncertainty that comes with cost estimations is unavoidable. It is important for organisations to have contingency plans in place should prices fluctuate.
"With a manual loop of collecting, updating and calculating new product expenses, new product introduction (NPI) teams are unable to take full advantage of their data and analytics capabilities," commented Zycus.
The company added: "To address these concerns, procurement teams frequently reevaluate and resource selected suppliers after launch in order to reduce prices. Although there is nothing wrong with resourcing to find a better supplier, it is a better notion for Procurement to concentrate its efforts on strategic projects rather than filling gaps created by inefficient processes."
4. Shortages
For many over the last two years, one of the biggest challenges has been the ability to forecast demand, leading to widespread shortages.
"Low inventory levels have made it difficult for businesses to meet customer demand, leading to frustrated customers and lost sales. The root cause of the problem is the failure to forecast demand accurately," commented Zycus.
The company states that organisations should be more proactive in their demand planning, using data and analytics to anticipate customer needs. In addition, organisations can benefit from improving their processes and ensuring that they have the necessary raw materials on hand to meet demands.
"By addressing these issues, businesses can avoid the costly consequences of shortages," added Zycus.