Statista: As Workers Quit US Job Openings Hit Record High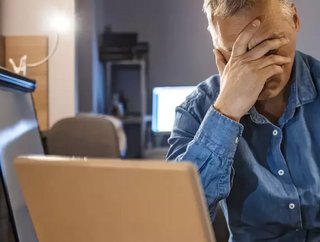 Statista stats- Job openings in the US surge to a record high as workers quit in droves and businesses struggle to fill open positions
Across the US, businesses, most notably those in the hospitality sector, struggled to fill suddenly empty positions as job openings surged to a record high in June.
In June, 3.87 million Americans quit their jobs. On the last business day of business, unfilled positions reached 10.07 million, up from 9.48 million at the end of May and beating the previous series high of 7.57 million, which was reached in the fall of 2018. This is according to the Bureau of Labor Statistics' latest Job Openings and Labor Turnover Survey.
According to Statista, the high number of workers leaving their job indicates a high level of optimism that other, perhaps better-paying jobs can be found elsewhere. Meanwhile, the number of layoffs and discharges also reached a new series low, something Statista says is another reflection of labour market optimism.
Looking at the numbers overall in June, there were 6.72 million hirings and 5.58 million separations (consisting of layoffs and quits).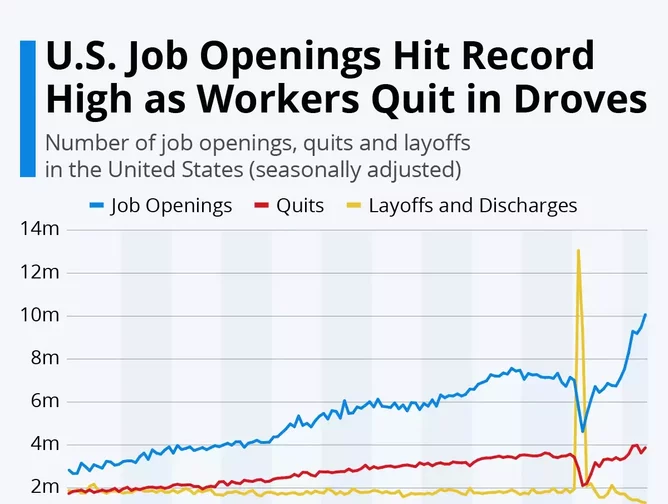 Although it's nice of Statista to put a positive spin on this and read the high number of 'separations' as optimism, it's long been known that workers are simply fed up and expecting more of their employers. Emboldened by the personal challenges brought on by the pandemic, employees who have realised the essentialness of life/ work balance are now prioritising their mental health and overall job satisfaction.
But business is always business, and the bottom line always counts. Although ensuring you compensate employees fairly should always be a top priority, there is more to retaining top employees so you can remain competitive.
From Business News Daily, who offers 12 Secrets to Keeping Employees Happy Without a Raise:
Happy employees are more creative and productive. They're also less likely to quit.

Being transparent and honest with your employees helps them feel valued and respected.

As an employer, saying "thank you" is a simple but effective way to show your appreciation. 
Have you checked on your employees today?