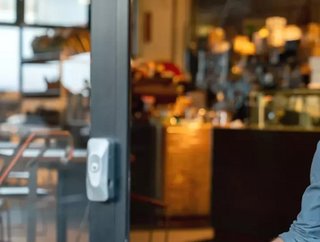 Spencer Shute, Consultant at Proxima, on the ongoing strain of everyday supply chains and their continued impact on retailers, restaurants and consumers
Spencer Shute, a Consultant at Proxima, a world leading Procurement and Supply Chain Consultancy and delivers true value in Procurement for some of today's biggest companies speaks on how restaurants and the food industry are juggling the post Covid hangover with a sudden influx of demand.
"Every area of supply chain has been disrupted from ocean, air, truckload, to LTL. The explosion of e-commerce has grown the parcel environment exponentially. Some companies have strived, and some have struggled. Elements of logistics are re-adjusting to what they were before COVID, but there's still a hangover with some of their business."
A leading indicator of expansion in the economy is freight. Ocean rates are so elevated, and capacity is so tight at the moment, and the hits just keep coming to the industry. Inventories are at the lowest levels for most supplies."
The Post Covid Rush
As the world opens back up again and demand spikes, Shute says food outlets and restaurants are finding themselves unprepared.  "For certain consumer-facing businesses such as food service outlets and restaurants, there is now a rush of demand, and some are unprepared. In certain sectors because of e-commerce growth, there is a shortage in warehouse workers and space for food distribution which impacts service outlets and restaurants. There is a premium for that type of labor. "
Labour shortages and warehousing issues continue to plague supply chains.  "The labor strain within supply chains and e-commerce will continue for the near future. If you look at the e-commerce effect, it has a 3 to 1 return ratio. Warehouse labels are sorting these boxes – it becomes labor intensive and impacts bottom lines. A qualified warehouse worker is now at a premium."
The interconnectedness of supply chains permeat every industry, supply chain disruptions cause a seemingly never ending domino affect. So, what should we expect for the rest of 2022?
"Shipping issues at ports impacts everything and what we buy. For example, it might be something as common as the plastic trays where consumers grab to-go orders. When the ports are backed up, whether it be the raw materials, it becomes difficult to unbury."
 "In 2022, we may see some softening to consumer demand. We are only 30 days out from heavier retail shipping, and that's typically the barometer for freight. Last year, we saw the most elongated retail season ever. The 2022 retail season will be elongated and will hit consumer wallets."
 
More on Proxima: delivering true value in procurement.