Procurement & Supply Chain Live: Stephanie Lapierre Tealbook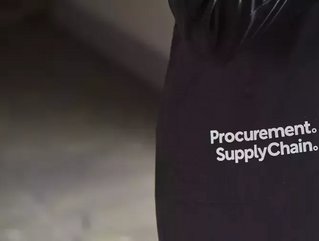 Stephanie Lapierre, Tealbook took to the Digital Stage at Procurement & Supply Chain Live to discuss agile procurement ecosystems
"Agility has been top of mind for many years, I think we have been more acutely aware of how important agility it is to the procurement organisation and digital transformation. We have seen a ton of disruption over the years that has impacted our supply chain but no one could have predicted what's happened with COVID over the last year and a half and the impact that it has had," begins Stephanie Lapierre, CEO and Founder, Tealbook. "It has propelled us to think about the actual 'time to recovery (TTR)'." 
Within her keynote, Lapierre further breaks down the current procurement ad supply chain landscape, the impact the disruptions have caused and how going forward organisations will be able to quantify that information. 
Building an agile supply chain
Lapierre, continues her speech with a reflection of her time speaking with Mike Chaney, Retired P&G Executive, in which they discussed the need for a contingency plan to know how to respond to disruptions in the supply chain, including alternative suppliers, routes, and moving production. "What can we do today that will allow us to move faster in the future," says Lapierre.
Conducting a study with Wakefield in 2021, Lapierre found that "85% of procurement executives are now prioritising agility over cost-savings, and to me what that means is that agility is the opportunity to give information to the hands of people that need to make decisions every day, so that when they are responding, they are responding fast, and making decisions that benefit the organisation."
As her keynote continues, Lapierre also discusses:
Supply chains in crisis 

The consulting firms out there

The false assumption that 'digital software = agility'

The importance of unified, rich, current supplier data for greater visibility 

Maturity cycles and ROI
Watch Stephanie Lapierre's keynote below: