News round-up: risk, technology, and Indirect Procurement
By Charlie Steer-Stephenson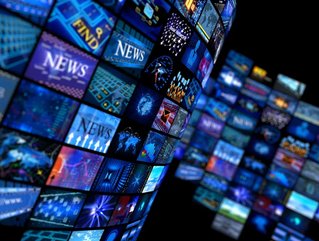 Procurement & travel - Heineken & TripActions; Managing risk and building resilience - e2open; IoT technology, virtual procurement & Indirect Procurement
Technology, IoT and risk management in procurement strategy
Since the COVID-19 pandemic broke out, the global supply chain has struggled against rising prices and growing shortages that have continually disrupted the flow of trade. Now, amidst rising tensions between China and Taiwan, procurement professionals are being urged to respond to geopolitical as well as economic factors, to tackle disruptions within the supply chain.
Slow procurement threatens to trigger a monkeypox endemic
With only 160,000 monkeypox vaccines available for the EU's 27 member countries, health experts in Europe and the US are calling on governments to respond with more efficient procurement in healthcare strategies. Declared a 'public health emergency of international concern' by the World Health Organisation (WHO), it's clear that governments need to respond with more efficient procurement strategies if an endemic is to be avoided.
e2open drives supply chain efficiency and agility
e2open is a supply chain software platform that helps the world's largest companies revolutionise the way they produce, transport, and sell goods and services. We speak to e2open's Lori Harner, AVP of Product Marketing, about the global platform that's using technology to transform the connected supply chain.
Procurement and the big reset in business travel and expense
As the culture of travel changes, procurement professionals have a key role to play in helping companies adapt to new ways of organising travel and expense. A recent webinar between partners Heineken and TripActions sheds light on how technology-led procurement strategies can help companies move beyond the impact of the pandemic and empower long-term success.
The value of virtual procurement in a digitalising world
Procurement professionals are central to companies' strategic sourcing and category management. However, smaller companies don't always have the money or resources to assign a dedicated procurement team, on top of driving innovation and delivering an outstanding customer service every day. Here, we explore how virtual procurement offers businesses of all sizes a solution.
Indirect Procurement can drive efficiency and sustainability
As the digital supply chain continues to develop, it's crucial that businesses refine their sourcing strategies and ultimately reduce spending on internally-consumed goods, as well as those being sold on. Not only does Indirect Procurement support the everyday functioning and productivity of a business, but it's also one area where finances and sustainability goals can be leveraged.
Maersk Drilling's Rub Banerjee: The supply chain journey
Speaking at Procurement and Supply Chain LIVE, Rup Banerjee, Director and Head of Global Inventory Management at Maersk Drilling spoke about the company's supply chain journey from demerger to merger.