Medius: Five post-COVID procurement risks & how to mitigate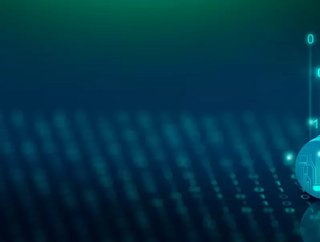 Discover five of the top post-COVID-19 risks for the procurement industry
Since the outbreak of the virus back in 2020, phases like 'new normal', 'WFH', and 'remote working' have become commonplace words in modern business environments. Even 'procurement' itself has become a mainstream topic of conversation alongside 'supply chain'. 
Since the pandemic, procurement has made a significant impact. 82% of business representatives stated that their hard work paid off, with 50% indicating that procurement's impact was 'game-changing' and 'significant'.
But working remotely in procurement (and in fact any business) comes with a certain level of risk for a business. Concerns relating to visibility, security, and flexibility are top of the list for procurement. Medius, therefore, emphasises the necessity of adopting cloud automation in order to stay productive during interruptions and support remote working. 
"Cloud automation provides a secure and collaborative environment where team members gain real-time access to relevant financial updates to guide decisions about vendors, production, and profitability," said Medius, who explains that it "supports remote work, collaboration, and real-time access to pertinent data to guide procurement decision-making in the best direction based on facts rather than speculation."
Below Procurement Magazine breaks down Medius' five procurement risks, and how procurement automation can help alleviate them:
Visibility
When it comes to procurement, it is vital that each organisation understands the current supply, demand, and pricing when it comes to securing viable vendors and contracts. 
With the supply chain and procurement industry being so volatile and unpredictable, cloud automation can help the function to make fast changes before losses occur, with real-time visibility. 
Cloud automation can help organisations to: 
Gain instant access to financial data

Quickly vet new vendors

Ensure production moves forward

Eliminate potential risks (e.g. late supplies or price gouging)
Supplier diversification
For any procurement function, building strong supplier relationships is crucial to ensure timely deliveries and fair prices. However, relying on only one or two can also come with its own risks, in particular production interruptions. Medius highlights that supplier diversification is, therefore, critical to ensure uninterrupted supply and production at all times. 
"Automation solutions save time and resources by instantly organising crucial procurement data. In minutes, the procurement team can quickly assess vendors' financial health and reliability to make necessary adjustments. In addition, this data can be used to strengthen vendor relationships and negotiate the best possible terms based on order and payment history," said Medius.
Having access to this crucial data can help organisations to prevent risks such as: 
Late deliveries

Delivery interruptions

Overpaying for suppliers
New consumers
One thing for sure to come out of the pandemic is 'new consumers'. COVID-19 has shifted behaviours and it will be vital for organisations to be responsive to this shift in order to remain profitable. 
"Understanding consumer behaviour changes in real-time is crucial to remain relevant in a constantly changing marketplace. Two of the most significant procurement risks are failing to purchase necessary items for production or buying too much of something that is no longer needed," commented Medius. 
By adopting automation, procurement can benefit from instant financial facts for meaningful collaboration to make more educated decisions about suppliers, by analysing data organisations can better understand the evolving expectations and needs of consumers. 
Stock levels
When it comes to staying ahead of supply and demand, checking stock levels is high on the list for procurement. In the 'new normal' organisations should be thinking about category strategies with a focus on diversifying their supplier base and storing essential items to avoid disruptions. 
"Automation streamlines the organisation and procurement processes to empower the team to vet vendors in hours rather than days, supporting multi-sourcing to stay on schedule with production and avoid potential losses due to supply interruptions," Explained Medius.
Flexibility
While some items are more flexible than others depending on policies and regulations, being as flexible as possible is also vital to mitigating risks and unnecessary disruption. By automating procurement organisations can stay ahead of potential supply issues and make quick changes when required.