Maersk Drilling's Rup Banerjee: The supply chain journey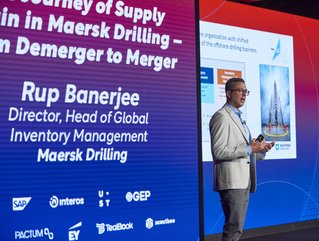 Maersk Drilling's Rup Banerjee took to the stage at Procurement & Supply Chain LIVE to discuss the company's supply chain journey from demerger to merger
April 2022, Procurement Magazine, Supply Chain Digital and Bizclik Media Group returned to the Tobacco Dock (London) to host our second Procurement & Supply Chain LIVE.
Dubbed 'The Risk & Resilience Conference' the two-day hybrid event was held on the 27th and 28th of April, featuring keynotes, roundtables, Q&As, and 1-2-1s from inspirational and knowledgeable leaders in the procurement and supply chain space.
The Journey of Supply Chain in Maersk Drilling – From demerger to merger
Speaking at Procurement and Supply Chain LIVE, Rup Banerjee, Director and Head of Global Inventory Management at Maersk Drilling opened his keynote by commenting on the shift from the traditionally slow pace of the oil and gas industry. "Oil and Gas is a relatively slow-moving industry. However, 2019 saw the acceleration of everything."
Banerjee has been with the organisation for three years. In that time he has seen Maersk become a standalone company, battle COVID-19, and re-merge with a new company called Noble.
"It is like someone has picked up the company shook it around and put it back down," commented Banerjee.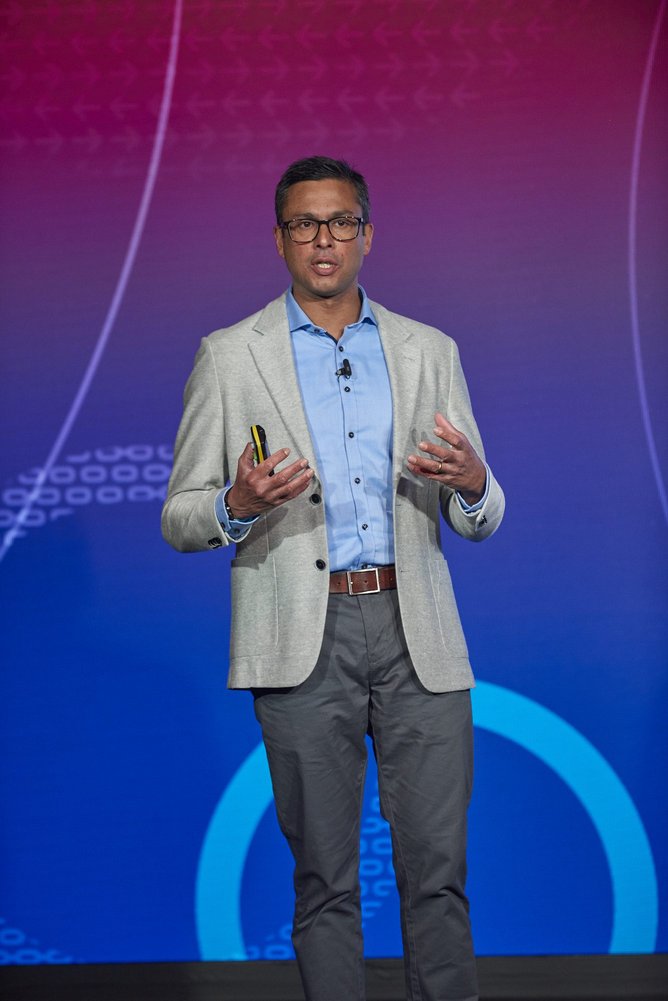 Walking through the company's transformation, Banerjee starts with Maersk Drilling's de-merger from the Maersk brand. "This kickstarted a major supply chain transformation. The listing as a separate company called for 'upgades' in key areas," noted Banerjee.
He added: "We had to create a standalone and capable supply chain. We changed our global footprint, reviewed contracts, built a new approach to inventory management, increased spend coverage, adjusted P2P, developed sustainability roadmap, and enabled standalone support systems."
In 2020 and 2021, the global market conditions changed during the company's execution of its transformation. During this time period, Maersk Drilling merged with Noble with a focus on maintaining business continuity while preparing for the integration.
Banerjee concluded his keynote by highlighting some of Maersk Drilling's key learnings over the past three years:
Fundamentals never go out of fashion
Use technology and data to support the organisation
Commit to and communicate targets
It takes time to build the right team
Collaboration is essential
Be prepared for change in three-year cycles
Did you see Rup Banerjee's keynote when attending Procurement & Supply Chain LIVE 2022? Watch on-demand Banerjee's keynote on 'The Journey of Supply Chain in Maersk Drilling – From demerger to merger':

To watch any of our other speakers from Procurement & Supply Chain LIVE: The Risk and Resilience Conference, click here.
PROCUREMENT & SUPPLY CHAIN LIVE 2022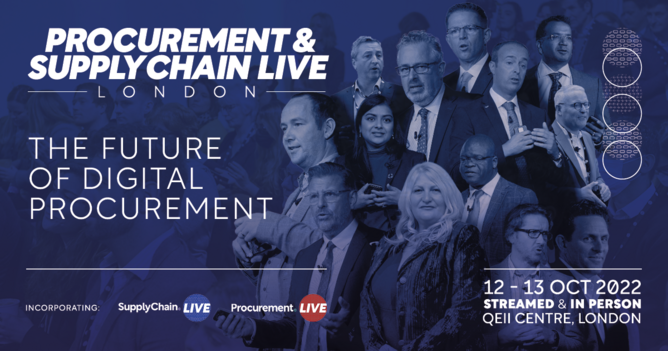 This October, Supply Chain Digital and Procurement Magazine return to London for an all-new event - PROCUREMENT & SUPPLY CHAIN LIVE LONDON 2022.
Click here, to find out how you can attend PROCUREMENT & SUPPLY CHAIN LIVE LONDON 2022.
Held at the QEII Centre between the 12th and 13th of October 2022, BMG's all-new hybrid event incorporates two zones - SupplyChain LIVE and Procurement LIVE - to create a single EXPO style event.
PROCUREMENT & SUPPLY CHAIN LIVE LONDON 2022 will give those attending the chance to showcase their values, products and services to partners and customers.
To find out more about PROCUREMENT & SUPPLY CHAIN LIVE LONDON 2022, click here