Ivalua: 8 ways CPOs can build resilience in the supply chain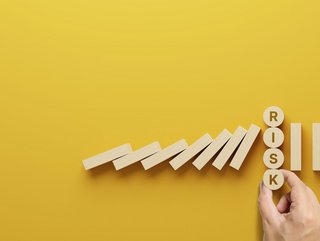 Discover eight ways CPOs can build resilience in the supply chain following the impact of COVID-19 according to procurement software company, Ivalua
As organisations strive to adjust to the disruptions of the last two years, it will be vital for continued future success for procurement to incorporate the opportunities and lessons learned to develop an effective and resilient strategy for the future.
"But building an agile, resilient supply chain doesn't happen overnight; it requires forethought and planning," said Ivalua. With this in mind below are eight lessons learned to prepare for the future:
1. 100% visibility
Visibility - 'the number one driving force behind creating resiliency'. Whether an organisation has one supplier or multiple, having multi-tier visibility into suppliers is crucial to being able to respond quickly to changes and risks.
Being a function of multiple moving parts, a lack of visibility into each element inhibits procurement's ability to be truly effective.
"Visibility across every aspect of the supplier relationship management is essential to making informed decisions or seizing opportunities, and it's instrumental in speeding up the procurement process, reducing costs and collaborating with suppliers to better meet the needs of the business," said Ivalua.
2. Digital transformation
Essential to streamlining and automating processes, technology can help to achieve the essential visibility into supply chains needed to drive resiliency.
However, technology adoption can be challenging, it is important to have employee buy-in in order to drive success. The pandemic has been a driving force in this area, with more people willing to adapt to new ways of working, particularly ones that ae digitally led.
3. Speed and transparency
In order to achieve true supply chain resilience and maintain it, Ivalua highlights the importance of speed and transparency. This can be achieved by leveraging platform-driven workflows that complement and standardise investments in process re-engineering.
"Making processes transparent enables everyone along the supply chain to react quickly," said Ivalua.
4. Understand suppliers
When it comes to suppliers it is critical to be proactive in understanding them. By understanding suppliers, organisations can better mitigate risks and drive resiliency.
5. Balance risk and resilience with ROI
Whilst decisions are often based on spend, risk should also be a key factor.
"For example, saving 10% by buying supplies in India or China must be weighed against the potential risk of supply chain disruption in case of a crisis like Covid-19 [...] Having a platform in place that offers a robust supplier management solution can help organisations ensure they have options," commented Ivalua.
6. Simplify approvals
When roles and responsibilities are not defined, approvals become challenging and slow. Agility is crucial to supply chain resilience and hinges on clearly defined roles and responsibilities in order to make accurate and timely decisions.
7. Set expectations
It is important to continuously re-evaluate supplier agreements and make adjustments where necessary, and this is not exclusive to Tier 1 suppliers, expectations should be set for all suppliers in order to reduce risks, avoid liability claims and mitigate potential losses.
8. Talent
Historically a challenge in the procurement and supply chain function, the successful recruitment of talent will be crucial to resilience. It will be critical for organisations to communicate the evolution of the function and the impact procurement professionals have on the success of an organisation.