HICX: Optimising supplier experience management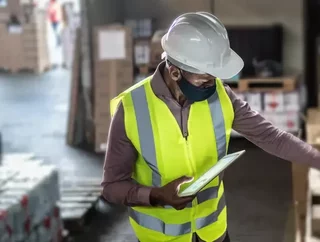 Discover HICX's insights on how procurement functions can navigate rocky terrain with suppliers beyond 2021

"The 2020s have been one tough decade…and it's only 2021! When it comes to building strong supplier experience management for the future, procurement needs to rethink our strategies…" commented HICX.
But how can this be done in such a volatile market?
As we look towards the future, Anthony Payne, Chief Marketing Officer at HICX explains that no doubt there will be more changes to come, "and to be resilient and successful in spite of this uncertainty, organisations need to fundamentally rethink the way they work with their suppliers."
In the last 18 months, organisations have come to realise that "focusing solely on reducing cost and driving towards ultra-lean, low-inventory, just-in-time operations at the expense of all else, leaves businesses horribly exposed to major events."
Instead, Payne believes that organisations should adopt a more supplier-centric approach, which HICX refers to as 'supplier experience management' (SXM).
SXM incorporates two key elements; removing friction from relationships with 100% of suppliers, and putting data quality at the core of a technology strategy.
"It's no use expecting suppliers to pivot overnight or to provide immediate responses to risk analysis questionnaires if they don't know which of the dozen supplier systems they have to log in to.  And businesses shouldn't be surprised if sellers that they've spent years beating down on price are not so willing to go the extra mile to fulfil unplanned PPE order requirements when their order book is already overflowing," said Payne.
"Encouragingly, we're already seeing some of the largest and most forward-thinking manufacturers, particularly in sectors such as CPG and FMCG, embrace these supplier experience principles as they plan their technology strategy for the next 10 years."
Payne's seven steps for success 
1. Identify the 'bugbears' 
"To implement a Supplier Experience Management strategy, you need to create an environment in which your suppliers can thrive. First, identify the friction points that suppliers experience when working with your organisation," said Payne.
Top 'bugbears' for suppliers include the time it takes to resolve queries, poor communication, and a lack of streamlined processes.
2. Go all in
"Collectively, suppliers possess the golden key to unlocking the information, inventory and innovation that business leaders need to be competitive, both in times of stability and within a changing landscape. Therefore, to achieve good data and be competitive, you need to have happy suppliers – across the board," said Payne.
It's important therefore to incorporate every single supplier into the strategy to improve experiences in order to e truly successful.
3. Face the facts
While "over three quarters (78%) of procurement professionals rate themselves as being 'excellent' or 'best-in-class' to do business with [...] more than two-thirds (67%) also admit that the time it takes to resolve enquiries is too long and communication between departments is an issue," explained Payne.
The average quality score for data was also rated low at 6 out of 10. 
4. Change mindsets
"An organisation's ability to create a better experience for suppliers is underpinned by how they treat them," said Payne. With suppliers representing between 40% and 70% of outgoings, they are a significant part of a company. "Just like employees, motivated suppliers work harder to deliver above and beyond basic expectations and are easier to retain."
5. The costs of inaction
"Leaving tension points unaddressed with suppliers also presents risks," said Payne.
"Like employees, the cost of replacing and on-boarding a new supplier is significant, and turnover is disruptive internally. Teams also prefer to work with the suppliers they know and trust. And so, apart from it being the right thing to do, making an investment in maintaining and improving 100% of your existing relationships with suppliers always pays off."
6. The benefits
Treating suppliers better, and actively removing friction can help to alleviate challenges the inhibit progress. This approach also helps free up suppliers' time and resources which will drive their motivation.
"By ensuring better data, you will have more transparency into the supply chain, which leads to a more informed leadership team who can take the best possible decisions. In addition, when suppliers have a better experience thanks to less friction and more streamlined workflows, it's more likely that you will be customer-of-choice. This means that suppliers will be more prone to collaborate on or provide access to supplier innovation, and to provide products in times of constrained supply," said Payne.
7. Embrace technology
Finally, Payne emphasised that the enabling factor in implementing a supplier experience management program is technology. He explains that in order for suppliers to do their best work and achieve mutual success, the technology infrastructure needs to deliver an accurate and complete supplier database, a one-to-one supplier experience, and the integration of supplier data into internal systems.